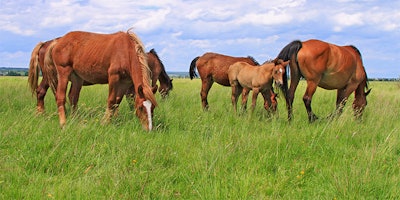 WASHINGTON (AP) — A House panel has voted to lift a ban on slaughtering horses at meat processing plants.
The move by the House Appropriations Committee would reverse a horse slaughter ban that was contained in a huge catchall spending bill signed into law by President Trump in early May.
A move to renew the slaughter ban, pushed by California Democrat Lucille Roybal-Allard, was defeated by a 27-25 vote.
The Horse slaughter ban has mostly been in force for more than a decade. The ban is enforced by blocking the Agriculture Department from providing inspectors at meat plants that slaughter horses and is in place through Sept. 30.
There are currently no horse slaughter facilities operating in the U.S.
The vote came as the panel approved a Department of Agriculture funding bill.