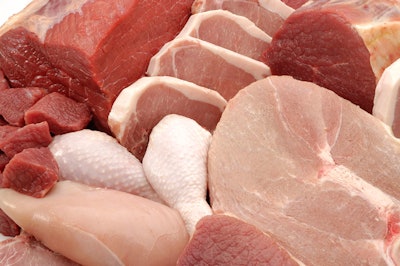 WASHINGTON (AP) — The Trump administration is delaying for six months a rule that would require organic meat and egg producers to abide by stricter animal welfare standards.
Former President Barack Obama's Agriculture Department announced the rule two days before he left office in January. The regulations are designed to ensure that organically grown livestock have enough space to lie down, turn around, stand up and fully stretch their limbs. Poultry would have enough room to move freely and spread their wings. Beaks couldn't be removed and cattle tails couldn't be cut. Living conditions would have to include fresh air, proper ventilation and direct sunlight.
The rule was originally scheduled to go into effect in March. President Donald Trump's USDA has delayed that to May and will now delay it another six months until Nov. 14, saying in an online notice that "there are significant policy and legal issues addressed within the final rule that warrant further review by USDA."
In the meantime, USDA will solicit comments on the rule and whether the department should put it into place or withdraw it.
Some farm-state lawmakers and farm groups are opposed to the rules, which they say could raise food prices and force some farmers out of business.
Sen. Pat Roberts, R-Kan., chairman of the Agriculture Committee, praised the delay.
If the new rule goes forward, Roberts said, "organic consumers will see increased prices at the grocery store, family farmers will be put out of business and animal health will be put at risk, which will decrease food safety."
Animal welfare groups said the rules would lead to more consistency in the market. The retail market for organic food products is valued at almost $40 billion in the United States, and USDA said last year that the number of certified organic operations in the United States increased by almost 12 percent between 2014 and 2015 — an increase of nearly 300 percent since the department began counting operations in 2002.