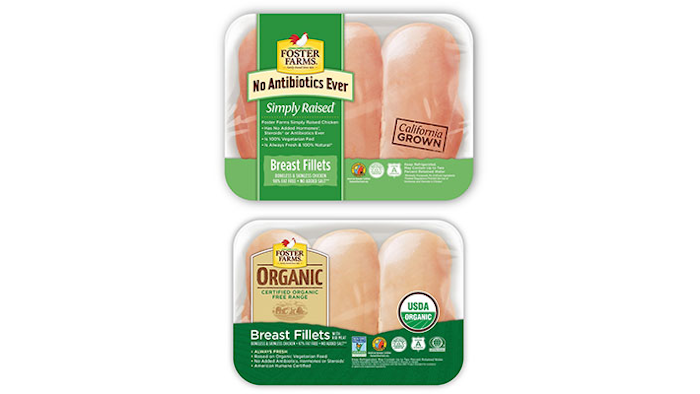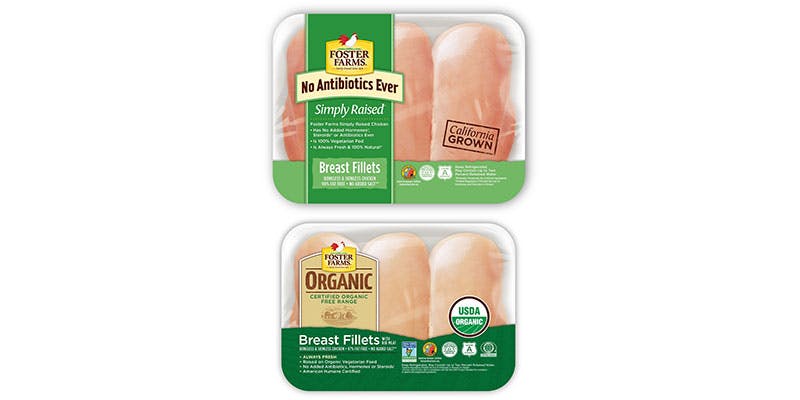 LIVINGSTON, Calif. (PRNewswire) — California-based Foster Farms has been selected as 2016 Processor of the Year by The National Provisioner, a leading meat and poultry trade publication that has been covering the industry for 125 years. Foster Farms, which is featured as the magazine's June 2016 cover story, earned the top industry award for its leadership in the organic and antibiotic-free fresh chicken categories in which Foster Farms now ranks as the No. 1 brand in the West. The magazine also recognized Foster Farms' innovation in new products, persistent growth and expansion nationally as well as the company's continued leadership and advancements in food safety and its ongoing water conservation initiatives.
The National Provisioner Editor-in-Chief Andy Hanacek said, "Foster Farms' proactive and successful voyage into a position of true industry leadership over the past two years has made it stand above all others for this prestigious honor."
The National Provisioner cited four major accomplishments that positioned Foster Farms as the winner of this year's award:
Rapid, strategic growth of product lines and nationwide distribution, including the introduction of Simply Raised (antibiotic-free) and USDA-certified organic fresh chicken products in its traditional West Coast markets as well as 46 new products such as its Sauté Ready pre-cut, pre-marinated, ready-to-cook frozen chicken and a variety of Foster Farms frozen cooked chicken products for national markets
A "massive investment of more than $120 million" over the last two years in facility operations, food-safety infrastructure and equipment upgrades companywide
"Innovative initiatives in water conservation" in drought-plagued California that are expected to cut overall water usage by 25 percent overall in 2016, as compared to three years ago. These accomplishments were seen even more favorably given the company's increased production to meet demand for the company's products and Foster Farms' extraordinary food safety performance, since water is one of the most critical elements in sanitation and food safety
"Continued sharp focus on food safety… in the interest of setting a higher benchmark of success on behalf of the industry"
"The success of the company's ambitious journey to category and industry leadership and overall excellence helped Foster Farms catapult itself from a regional poultry leader to a high-flying national contender," writes Hanacek in The National Provisioner article.
"It is a great honor for Foster Farms to earn this industry recognition," said President and CEO Ron Foster. "It acknowledges not only our continuing progress and commitment to excellence, but also the hard work of all those who contribute every day to our company's success."
About Foster Farms
Since 1939, West Coast families have depended on Foster Farms for premium quality chicken products. Family-owned and operated, the company continues its legacy of excellence and commitment to quality established by its founders, Max and Verda Foster. Foster Farms specializes in fresh, all natural chicken products free of preservatives, additives or injected sodium enhancers. Based in California's Central Valley, with ranches also in the Pacific Northwest, the company's fresh chicken is produced in or near each region served and delivered fresh within 48 hours. Foster Farms also produces delicious pre-marinated, ready-to-cook and fully cooked products that meet the quality and convenience needs of today's home cooks, retailers, warehouse clubs and foodservice customers.