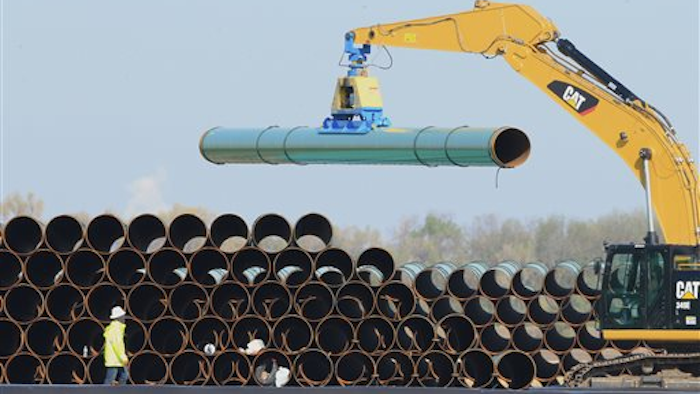 DES MOINES, Iowa (AP) — The company proposing to build an oil pipeline across Iowa has awarded construction contracts for some of the work.
Dakota Access, LLC, a unit of Dallas-based Energy Transfer Partners, said Tuesday that Michels Pipeline of Brownsville, Wisconsin, and Precision Pipeline, LLC, of Eau Claire, Wisconsin, would provide workers for construction of the pipeline.
The pipeline would transport crude oil daily from North Dakota through South Dakota and Iowa to a distribution center in Illinois. Critics say the pipeline could have negative effects on the environment.
Michels Pipeline is expected to construct segments in Iowa, South Dakota and North Dakota. Precision would construct segments in Iowa and Illinois.
A spokeswoman for Dakota Access tells The Des Moines Register that the company expects regulatory approval for the project.