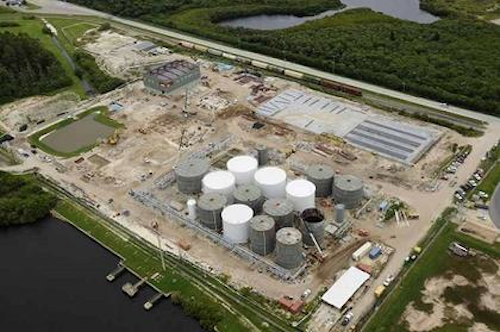 PORT BARRE, La. (AP) — Hazelwood Energy Hub plans to build a $400 million facility in St. Landry Parish that can store and blend 10 types of crude oil for its customers, a development that will create 123 jobs.
According to Louisiana's economic development agency, the new jobs will have an average annual salary of $63,500 plus benefits.
The Advocate reports the blending facility will include four salt dome storage caverns and above-ground tanks for up to 13 million barrels of storage, with opportunities for expanding the facility, officials said. Construction is expected to begin by early 2016, with completion by early 2018.
The Hazelwood site sits on 750 acres adjacent to Spectra Energy's Bobcat Gas Storage facility in Port Barre, which Hazelwood President Bob Edmundson developed a decade ago.