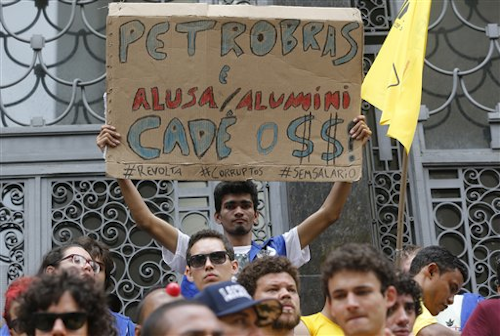 SAO PAULO (AP) — Oil production at Brazil's state-run Petrobras has fallen 13 percent in each of the first two days of a strike, the company says, though it expects losses to lessen.
The strike began on Sunday.
An 8.5 percent production loss was registered on Tuesday, the third day of the strike.
Oil workers are seeking an 18-percent rise in their salaries. They've already rejected a Petrobras offer of an 8.1-percent raise.
Petrobras says in a statement that it's working to return production to normal. The company also says that tax revenues will be directly affected by the fall in production.