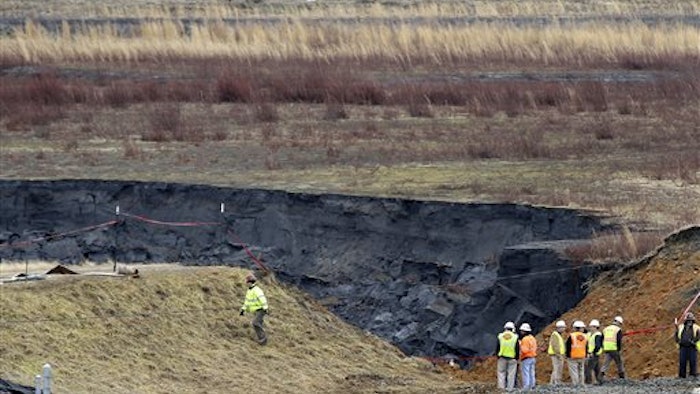 RALEIGH, N.C. (AP) — Federal authorities have launched a criminal investigation into North Carolina's environmental agency following a massive coal ash spill on the Dan River.
The U.S. Attorney's Office issued a grand jury subpoena requesting records from the North Carolina Department of Environment and Natural Resources. They include emails, memos and reports from 2010 through the Feb. 2 spill.
The Associated Press obtained a copy of the subpoena on Thursday.
The spill at a Duke Energy plant in Eden spewed enough toxic ash into the river to fill 72 Olympic-sized pools. It was the third-largest coal ash spill in U.S. history.
The order commands the state environmental agency's chief lawyer to appear next month before the grand jury in Raleigh. Agency spokesman Drew Elliot says the state will cooperate with the federal investigators.