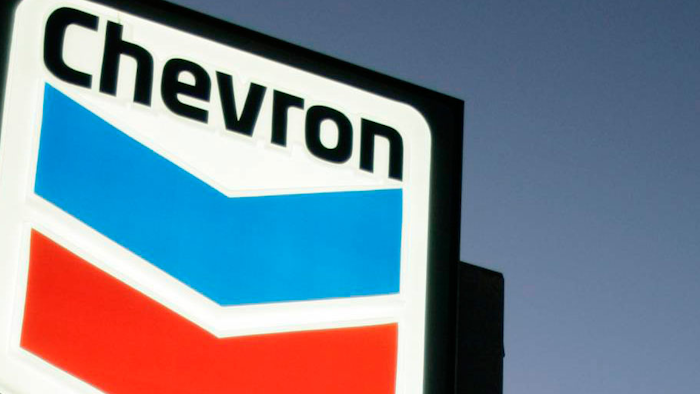 Mega oil firm Chevron is converting the alkylation catalyst used in one of its refineries from hydrofluoric acid to an ionic liquid.
Alkylation technologies are typically used in the refining industry to produce high-octane gasoline components for clean-burning fuels. Currently, about half of the world's refineries use hydrofluoric or sulfuric acid, which are corrosive and toxic, in their alkylation units.
By making the switch to ionic liquids, C&EN reports that Chevron could help usher in major changes throughout the refining industry.
Ionic liquids, which are salts that turn liquid at temperatures below 100°C, have strong acid properties that allow them to behave like acid catalysts, but without the volatility. Chemists have long felt that ionic liquids could be useful in industrial applications and a few companies have been successful in harnessing their potential. BASF, for example, uses ionic liquids as acid-scavenging agents while Malaysian oil and gas giant Petronas uses an ionic liquid-based process for removing mercury from natural gas.  
Chevron has been developing the technology since 1999 at a demo plant in Salt Lake City. Now the company plans to build a full-scale alkylation plant by 2020. Once its operational, the company will remove its inventory of HF from the site.
Chevron has also licensed the technology to Honeywell, who called the process the "first successful liquid alkylation technology to be introduced in 75 years."
"Ionic liquids alkylation offers a compelling economic solution compared to conventional liquid acid technologies while delivering the same yields and high levels of octane," said Mike Millard, vice president and general manager of Honeywell UOP's Process Technology and Equipment business. "This is a revolutionary new technology for refiners to produce alkylate and improve the quality of their gasoline pool."
Honeywell will offer the technology under the brand ISOALKY and supply the catalyst, which is a chloroaluminate ionic liquid with a proprietary composition.