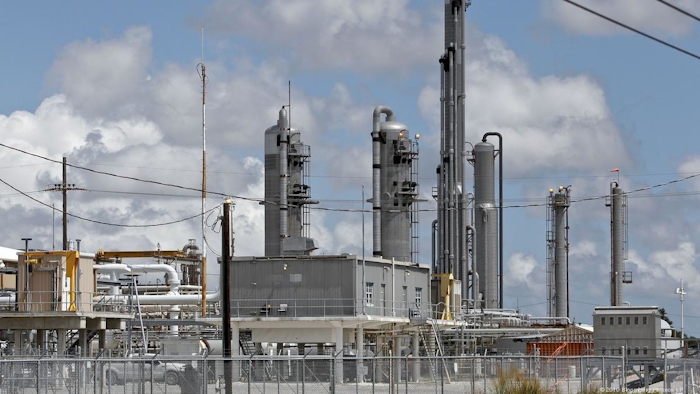 CASPER, Wyo. (AP) — A company that operates a natural gas plant in southwest Wyoming has not paid $46,000 in safety fines for a 2014 fire because state regulators neglected to send a bill.
The Wyoming Department of Workforce Services has been investigating why the bill for 14 safety violations at the Opal plant was never sent to Williams Field Services Company, the Casper Star-Tribune reports.
"They have not been given notice of 'This is what you owe for all those citations,'" Workforce Services Standards and Compliance Administrator John Ysebaert said. "I don't anticipate any issues with them paying the fine."
The company is aware of the oversight and committed to working with the Occupational Safety and Health Administration to resolve the issue, Williams spokeswoman Sara Delgado said.
The company agreed to the fines in 2014, according to Ysebaert.
The fire burned for five days and prompted the evacuation of nearby Opal, population 97. Williams Field Services' safety violations included failing to provide safety guardrails and improper handling of hazardous chemicals.
The remote Opal plant was back in the news recently when Michael Smuin, 36, died in a Sept. 14 accident during routine maintenance work.
Wyoming's OSHA office went through a period of management changes that disrupted the consistency of its work, according to a report prepared by federal OSHA regulators evaluating the state program between October 2014 and September 2015.