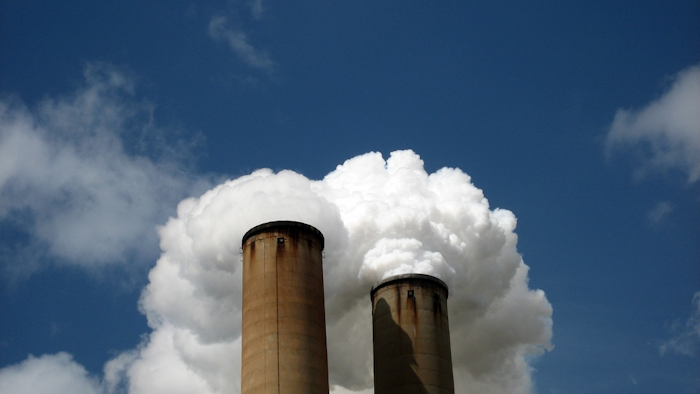 LITTLE ROCK, Ark. (AP) — Federal regulators have completed their plan to reduce haze in Arkansas' national wildlife areas but state officials continue to oppose it.
The U.S. Environmental Protection Agency plan is expected to be published in two weeks and go into effect two months after that. The agency says it expects Arkansas to submit its own plan.
The Arkansas Democrat-Gazette reported Friday that the federal government and the state Department of Environmental Quality disagree over which power plants should be required to reduce emissions. Utilities have said the cost of compliance would be about $2 billion — mainly to update two coal-firedplants — but the EPA says the cost would only be $500 million. Entergy Arkansas has said it could reduce some costs by closing a 1,700-megawatt coal plant near Redfield, south of Little Rock, and replacing it with a naturalgas plant or a facility that runs on renewable energy sources.
The EPA's "Regional Haze Rule" sets visibility standards for 64 national wildlife areas and lets the agency set reductions for industries that emit haze-causing chemicals.
Arkansas Gov. Asa Hutchinson said Thursday that the emissions restrictions would have "no appreciable effect on regional haze and improved visibility." Utilities and consumer groups said they worried costs would be borne by ratepayers.
The director of ADEQ, Becky Keogh, said the EPA plan did not consider that Arkansas' air quality is already improving. She said the state would ask a court to keep the federal plan from going into effect before the state can offer an alternative plan, which could take a year or more to prepare. She said federal plans have been delayed in neighboring Oklahoma and Texas.
Arkansas officials oppose the inclusion of a 1,700-megawatt coal plant near Newark in the plan. Guy Donaldson, the regional chief of air planning for the EPA in Dallas, said the Entergy plant is a leading source of sulfur dioxide emissions in the state.
The Regional Haze Rule is intended to improve visibility by 2064 by reducing sulfur dioxide and nitrogen oxide in industrial plant emissions.