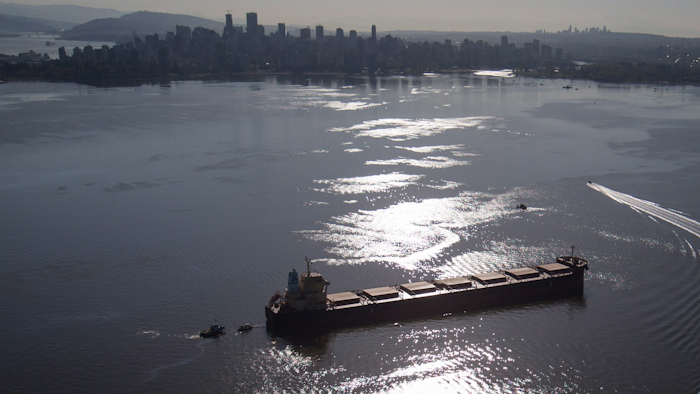 VANCOUVER, Wash. (AP) — The Vancouver City Council has voted to prohibit new or expanded crude oil storage facilities in the city.
The Columbian newspaper says the unanimous vote Monday night won't affect a massive crude-by-rail facility proposed at the Port of Vancouver. A state energy panel is currently reviewing the project by Tesoro Corp. and Savage Cos.
The city's ban would prohibit the expansion of existing and new crude oil refineries and facilities that average less than 50,000 barrels a day.
Supporters of the ban say the facilities threaten public safety and the environment. Some who testified at Monday's meeting recalled last month's fiery derailment in the tiny town of Mosier, Oregon.
Those who oppose it worry the ban could restrict economic development in the region.
The city's emergency moratorium prohibiting such oil facilities expires in August.