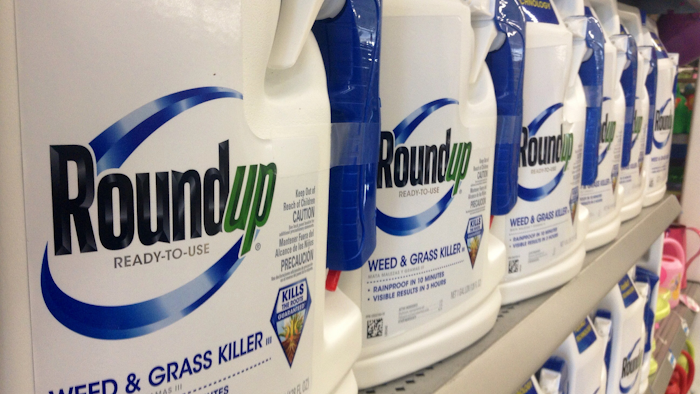 On Monday, the Environmental Protection Agency pulled an 86-page report offline that concluded glyphosate is likely not carcinogenic to humans.
The report was published on relations.gov, a site managed by the EPA. According to a Reuters report, the agency said the document was published inadvertently because it has not actually finished its final review of the chemical. But before it was removed, the report was seen by Reuters and reportedly had the word "FINAL" printed on each page. The document was dated Oct. 1, 2015.
The glyphosate review is part of a broader government analysis of the chemical that started in 2009 and examines its potential impact on environmental and human health.
"EPA has not completed our cancer review," the EPA told Reuters in a statement. "We will look at the work of other governments as well as work by (the U.S. Department of Health and Human Services') Agricultural Health Study as we move to make a decision on glyphosate."
Alongside the conclusion that glyphosate is not likely carcinogenic to humans, the documents reportedly included notes from 2015 meetings with Monsanto, which uses glyphosate as the key ingredient in its popular weed killer Roundup. The documents also detailed a risk assessment of glyphosate on milkweed, which can impact the health of monarch butterflies, discussions of possible label changes Monsanto should make on Roundup products and a six-slide presentation Monsanto made for EPA officials.
Glyphosate was classified a "probable" human carcinogen by the World Health Organization last year. Since then, it has been the subject of a firestorm of criticisms, studies and debate. Earlier this week, a lawsuit emerged contesting Quaker Oats' "100% natural" label after trace amounts of the chemical were found in several of the company's breakfast products.
The EPA said it plans to issue is final review of glyphosate by the end of this year.