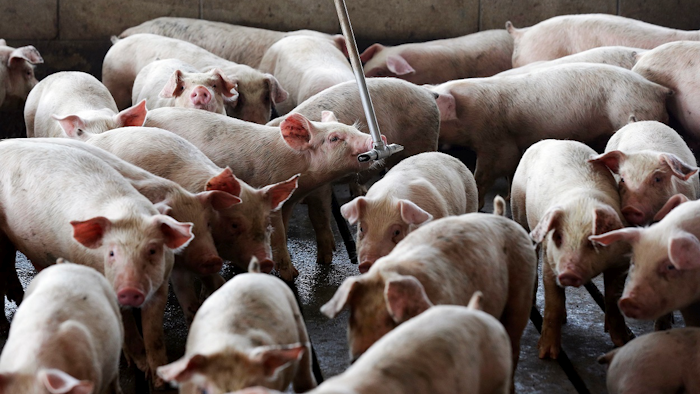 North Carolina citizens have begun presenting their case in front of jurors in a federal lawsuit against pork producers.
On Monday, the first of what could be many trials began against the arbitrator of farm operation standards. In particular, the case was brought against Murphy-Brown LLC, a division of Smithfield Foods, by 10 residents living adjacent to Kinlaw Farm, an industrial hog farm. This case is one of many similar cases, totaling more than 500 people who claim that cesspools and other waste disposal techniques caused severe smells, noise, and attracted flies near their homes.
"It's a cesspool. It's a 9-acre feces and urine pit," Randy Davis, who lives about three quarters of a mile from what the pork industry calls a waste storage lagoon, described to the Associated Press.
The attorneys for the plaintiffs show that the pork companies have "knowledge of the harmful health effects of its hog operations," according to the Associated Press.
The North Carolina Pork Council is watching the litigation closely since it could affect industry standards. "Certainly we're watching it. There's some levels of concern in particular as it relates to possible impact to the economy," CEO Andy Curliss told the Associated Press.
A second trial will be held in the spring, with further trials possible as attorneys use the "bellweather trials" to build and test evidence. Christopher Seeger, an attorney with experience in settlements involving health cases, told the Associated Press that the case should stay within the purview of whether the odors are a nuisance to neighbors, not expanding to hog industry standards on a broader scale.