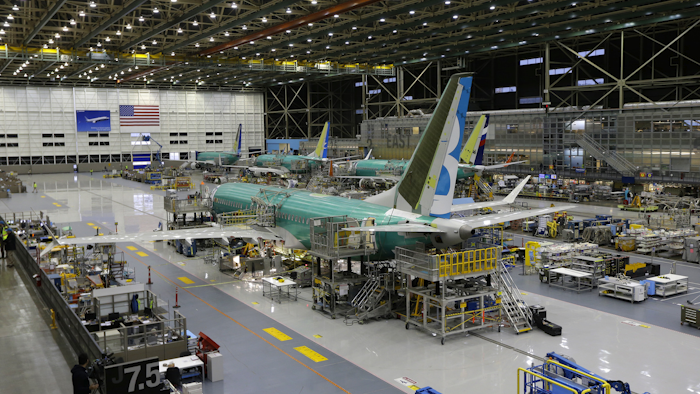 After initial reports that Boeing was struck by the WannaCry malware surfaced on Wednesday, the company announced that claims were "overstated" and production has not been affected.
"A number of articles on a malware disruption are overstated and inaccurate. Our cybersecurity operations center detected a limited intrusion of malware that affected a small number of systems. Remediations were applied and this is not a production or delivery issue," Boeing said in a statement.
WannaCry, a ransomware virus, affected Honda in June of 2017 and caused the temporary shutdown of a factory. Shipping company Maersk also found some of its IT systems affected by a similar, although not identical, attack in the same month. After affecting some 200,000 people in 2017, the virus is now broken, unable to receive funds for ransom. A report in the Seattle Times cites Mounir Hahad, head of Juniper Threat Labs at Juniper Networks, saying that Boeing might have encountered a "dormant" updated version of the virus.
Cybersecurity expects noted that a similar cyberattack was used by North Korea in 2014.
In response, Boeing executives convened, deployed their IT team to the North Charleston 777 factory where the virus was identified, and were working on toning down the initial panic by the end of the day. Linda Mills, head of communications for Boeing Commercial Airplanes, told the Seattle Times the attack was confined to a few machines and software patches were deployed in response.