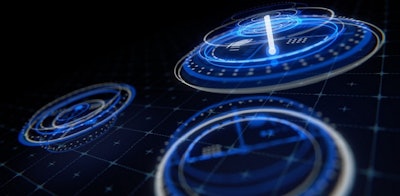 Accenture's Technology Vision report notes the importance of AI as a trend in today's tech. While AI doesn't have the capabilities people admire and fear in science fiction yet, it has taken the place of conventional user interface (UI) in cases such as Amazon's Alexa and self-driving vehicle vision systems. Part of this is a natural extension of what UI did in the first place: hiding the inner workings of the machine and presenting them in a way more easily understood by people who need to perform specific tasks.
"In deploying contextual intelligence to an interface to make it truly intuitive, companies should aim to make the technology it's supporting disappear," says the report. "That opens doors to greater adoption of complicated tools, just by providing access to them through a simpler AI-enabled experience. Put simply, invisible technology gets more use."
The use of AI goes beyond voice activation, too. For manufacturing in particular, AI is affecting automotive and logistics.
"The movement of products from one area of a warehouse to another is critical, yet highly laborious; automating it with AI robots is a surefire win for enterprise," says the report. "In their Russian factories, Samsung deployed robotic driverless electric vehicles by RoboCV, enabling warehouse vehicles to move around autonomously, which is expected to streamline 80 percent of the production process."
The full report can be found here.