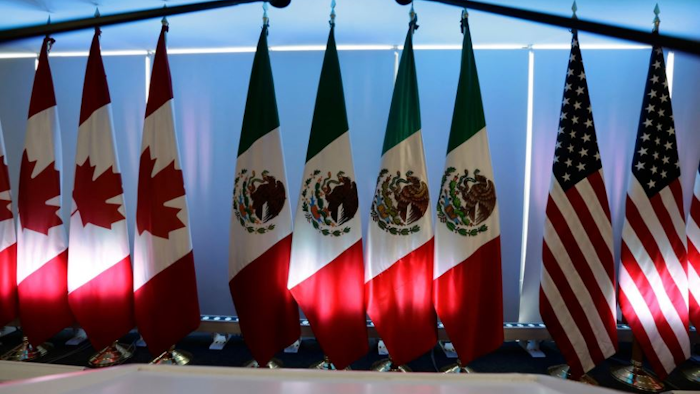 Amid the ongoing North American Free Trade agreement renegotiations, dealmakers in Mexico and the United States are tentatively optimistic about finding a resolution.  
U.S. Treasury Secretary Steven Mnuchin and Mexico Foreign Minister Luis Videgaray both said in mid-February that it was important to their governments to renegotiate the deal, according to Reuters.
"I am cautiously hopeful that (U.S. Trade Representative) Ambassador Lighthizer will be renegotiating this deal," Mnuchin said to the House Ways and Means Committee.
NAFTA was established in 1994 to smooth out trade between the U.S., Mexico, and Canada. The renegotiation has been ongoing since President Donald Trump suggested last year the U.S. might withdraw.
In April 2017, Trump told the Associated Press, "I am very upset with NAFTA. I think NAFTA has been a catastrophic trade deal for the United States."
Trump blames the deal for allowing companies to more easily outsource business to Mexico.
Industry leaders such as Magna CEO Don Walker also said he anticipates a new version of the trade agreement passing muster. Canada-based Magna is the largest auto supplier in North America.
Negotiations will continue in Mexico City from Feb. 25 through March 5.