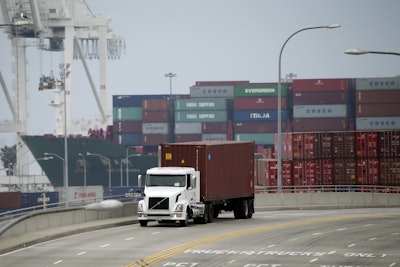 Trucking industry groups are reportedly concerned that forthcoming safety mandates could make an existing driver shortage even worse.

The Wall Street Journal recently detailed the spat over electronic driving logs, which will become required in semi-trucks in December. State and federal authorities issued the new requirement to ensure that truckers limit their driving to 11 hours over a 14-hour shift.

The current reporting process allows drivers — many of whom are paid by the mile — to fudge the numbers so that extra time spent at loading docks doesn't could toward their shift time.

Although that practice results in a large share of the trucking violations cited by the federal highway authorities, it also allows truckers to bolster their earnings.
Observers argued that taking the human element out of the driving log process would limit their earning potential and lead to a reduction in drivers. That could pose a risk for an industry already dealing with a tight labor market and prone to high turnover rates.

Smaller companies, in particular, worry that the mandate and its related costs — about $1,000 for the device alone along with monthly service fees — could force them out of business.

"You'll see smaller carriers leave the business," Rod Nofziger of the Owner-Operator Independent Drivers Association told the Journal.

Proponents, meanwhile, estimate that the reduction in illegal driving hours will bolster highway safety — to the tune of more than 500 injuries prevented and 26 lives saved, on average, per year.

Some companies also believe that the devices will help restrict truck cargo capacity — and, as a result, increase shipping rates.

Authorities will reportedly begin fining violators in December but will not force noncompliant trucks off the road until April.