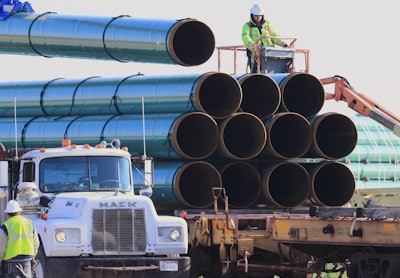 American Indian tribes fighting the Dakota Access pipeline want a federal judge to shut down the line while more environmental review is done.
Judge James Boasberg in June ordered federal officials to do more study on the pipeline's impact on the Standing Rock Sioux — even though the $3.8 billion line began moving North Dakota oil to Illinois June 1.
Boasberg is now considering whether to shut down the line while the review is done. Texas-based developer Energy Transfer Partners and the Army Corps of Engineers don't want that.
Tribal attorney Jan Hasselman says the pipeline should be shut down to ensure tribal safety. He also "reluctantly" proposed "alternative relief" including implementation of a spill response plan at the Missouri River's Lake Oahe reservoir, from which the tribe draws water.