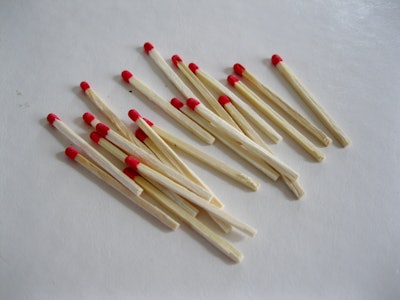 At its height, the Diamond match plant in Cloquet, Minn. employed about 600 people. This week the remaining 85 workers were told that they will all have to look for new jobs.
According to a report in the Pioneer Press, the new owners of the plant, where the company manufactures toothpicks, matchsticks and other wooden products, have decided not to keep the facility.
The Diamond brand was recently sold by Newell Brands to Royal Oak Enterprises. But after touring the plant, Royal Oak decided it did not want to include the plant in its purchase of Newell. Without a buyer, Newell ultimately decided to shutter it within six months. Representatives from Newell said they will provide assistance to the remaining employees of the plant.
The facility has been around since 1905. In the 1940s it was renovated and outfitted with equipment from Sweden, some of which is still being used in the plant today.
Minnesota Public Radio reports that the plant once had a reputation for multiple safety hazards, including open saws that often injured workers and fires started from employees stepping on matches that had dropped on the floor.
The invention of disposable lighters and the electric stove undoubtedly sent the matchstick industry into decline decades ago. Business at the plant has also ebbed and flowed with other trends in the industry, such as the decreasing demand for clothespins and the decision to move toothpick manufacturing to China — and then bring it back a few years later.
The Cloquet community development director called the facility the last match factory in the U.S. and said the closure will hit the community hard.
"It's part of that historical fabric of making paper, pallets, match sticks, all different types of products generated out of the City of Wood Industries," she said. "So absolutely it's a big impact."