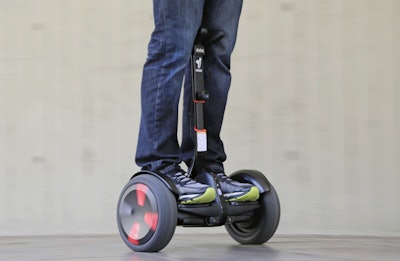 Federal safety regulators believe a hoverboard is to blame for a fire that killed two girls in Pennsylvania.
The girls, ages 10 and 3, were killed March 10 in Harrisburg. They are believed to be the first in the U.S. to die in a fire caused by a faulty hoverboard.
The U.S. Consumer Product Safety Commission on Monday announced it believes the device that sparked that deadly blaze was a LayZ Board.
The commission says owners of the device should immediately stop using it. They say more than 3,000 of the self-balancing scooters were imported to the United States from China. It can be disposed of at recycling centers.
They note the warning only applies to the LayZ Board, spelled L-A-Y-Z, not the similarly named Lazyboard hoverboard.