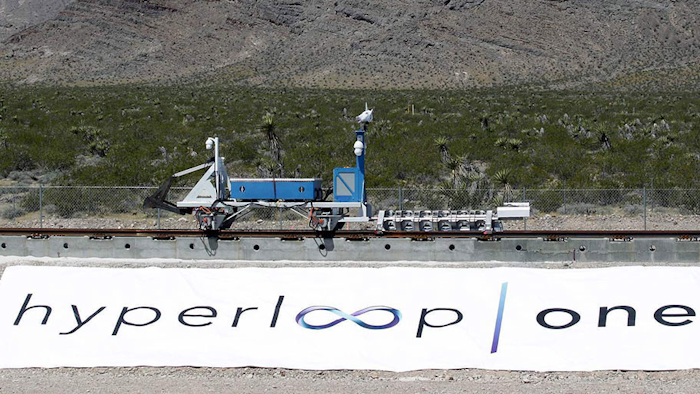 One of the companies hoping to develop a Hyperloop high-speed transit system on Wednesday unveiled what it called "the first Hyperloop manufacturing plant in the world."

The Hyperloop One Metalworks plant in North Las Vegas, Nev., will eventually house dozens of engineers, technicians, machinists and welders that will build components for the company's prototype system, called DevLoop.
Hyperloop One officials touted numerous state-of-the-art systems and equipment, including a metrology room to precisely measure new materials and components. The 105,000 square-foot facility also includes a test lab for Hyperloop One's propulsion systems.

A Hyperloop — first outlined by Tesla and SpaceX founder Elon Musk in 2013 — would, in theory, move passenger pods at near-supersonic speeds through large pressurized tubes. Hyperloop One conducted an initial propulsion test in the nearby Nevada desert earlier this year and aims to begin testing DevLoop early next year.

"The ability to have a world-class machine shop in-house gives us an advantage to build rapidly and develop the Hyperloop in real-time," engineering chief Josh Giegel said in a statement.

Although Hyperloop One made headlines with its propulsion system and the completion of a multi-million dollar fundraising campaign, it was also recently ensnared in a nasty legal battle between company leadership and recently departed executives.