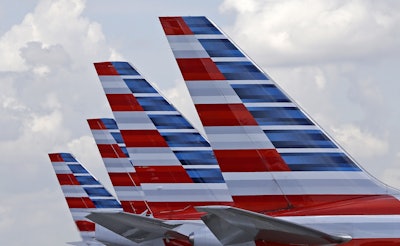 The three largest U.S. airlines are banning hoverboards because of the potential fire danger from the lithium-ion batteries that power the devices.
Delta Air Lines, American Airlines and United Airlines said Thursday they are banning hoverboards in checked or carry-on luggage. JetBlue Airways has already prohibited them.
Hoverboards are motorized, two-wheel, skateboard-sized scooters that users stand on. They have been a hot gift item at some retailers.
United said its ban took effect immediately, Delta's ban takes effect Friday, and American's on Saturday. Southwest Airlines prefers that passengers with a hoverboard or other items that use lithium batteries carry them on the plane, but a spokeswoman said the airline is discussing the topic further.
Several smaller airlines including Alaska, Virgin America, Hawaiian, Spirit and Allegiant said they too had banned hoverboards.
Delta said some hoverboards are poorly labeled and use batteries that exceed the wattage of batteries allowed on planes.
The Federal Aviation Administration has urged airlines to tell passengers not to pack spare batteries in checked bags because they can ignite and cause a fire in the cargo compartment. More than a dozen airlines around the world have stopped accepting bulk shipments of lithium-ion batteries.
The U.S. Consumer Product Safety Commission is investigating at least 10 reports of hoverboard fires, some of which were captured on video. Spokeswoman Patty Davis called it a high-priority investigation because of the scooter's sudden popularity.
"We know consumers are giving it as a gift during the holidays," she said. "We are working all across the country to move our investigation into the fires forward as quickly as possible."