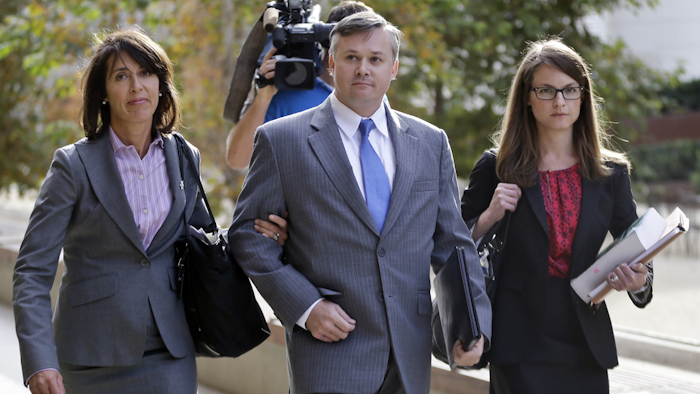 A former contractor for the Navy's Military Sealift Command is expected to plead guilty to accepting bribes.
Federal prosecutors say Stafford resident Scott Miserendino and a former Military Sealift Command civil servant accepted more than $265,000 in bribes over five years. Prosecutors say they took the bribes from two Chesapeake companies to help steer more than $5 million in government contracts to the companies.
A plea hearing is scheduled for Miserendino in federal court in Norfolk on Tuesday.
Miserindino has been charged with acceptance of a bribe by a public official, among other things.
Several others connected with the scheme have already pleaded guilty to related charges.