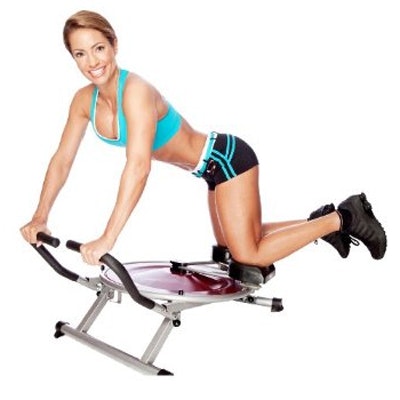 The companies marketing the Ab Circle Pro exercise device have agreed to pay as much as $25 million in refunds to customers to settle federal regulators' charges of deceptive advertising.
The Federal Trade Commission says it was deceptive to promise that people could lose 10 pounds in two weeks by using the abdominal exercise device for only three minutes a day. The TV infomercials touted the fiberglass disk with handlebars and knee rests selling for $200 to $250.
The FTC had filed a civil lawsuit against the companies. In the settlements, Fitness Brands Inc., Fitness Brands International Inc., Direct Holdings Americas Inc. and Direct Entertainment Media Group Inc. agreed to pay a total of at least $15 million and up to $25 million, depending on the amount of refunds requested.