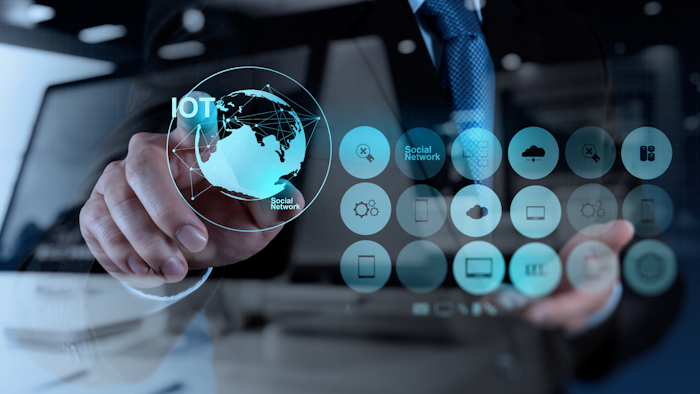 At any industry conference worth its salt, buzzwords abound. The 2018 IMPACT Manufacturing Summit in Schaumburg, IL was no different. It was a gathering of executives and staff from manufacturers and exhibitors of all shapes, sizes and verticals, from single-factory companies with less than 100 employees to multinational manufacturers with thousands of employees, and buzzwords were everywhere.
The conference and its participants rallied around industry buzzwords like "Digital Transformation", "Industry 4.0", "Factory of the Future", "Digital Factory", "Smart Manufacturing", "Lean Manufacturing." These and a slew of other terms permeated the entire agenda, every breakout session, and most hallway conversations.
I love a good buzzword, at least when it can take on real meaning and shape. Good buzzwords rally people around concepts, allow the planners and doers to embrace a topic and enable them to explore, ideate and plan it. In manufacturing, I believe the buzzwords I mentioned are doing just that...helping us speak in common terms about how we're shaping and guiding our organizations.
The IMPACT Summit was an awesome opportunity for manufacturers and vendors to gather together, dive deep into industry buzzwords, share pains and best practices, and learn about a bevy of topics from both pioneers and participants in manufacturing's evolution.
My goal at the IMPACT Summit was not only to learn more about the big initiatives companies were driving around the aforementioned buzzwords, but to also dive into some of the common, but less talked about, pains as they invested in these initiatives. The frustrations that surfaced consistently in my conversations, for whatever reason, hadn't bubbled up into major breakout topics or lectures.
Some Common "Gotchas!"
In meeting with dozens and dozens of smart individuals from an amazingly wide variety of manufacturers, some consistent pains and problems became apparent:
Transparency and Communication: Efficient, transparent communication between all teams — from sales all the way through production and fulfillment — is a frequent failure point. Whether it's change requests not being communicated quickly enough, or incorrect information being shared from team to team, or lack of transparency to the client — these breakdowns in communication frequently lead to waste, rework, downtime, frustration, and very real business impacts in terms of costs and revenue loss.
Initiating Change: Almost everyone I talked to at IMPACT was there to learn, absorb and hopefully return to their organizations about how to improve things. Many of those individuals shared their frustrations and concerns in "kickstarting" change in their organizations. Terms like "Digital Transformation", "Smart Manufacturing", or "Industry 4.0" can seem daunting in the size and scope of what they mean, and many of these individuals struggled to rally their company behind converting these broader terms into actionable initiatives and projects.
Shorter Term Benefits: Several people I met with are at companies investing in big initiatives like ERP (Enterprise Resource Planning) modernization, IoT (Internet of Things), or Factory of the Future efforts like production automation and PLM modernization. All of these individuals were excited about the mid- and long-term benefits these initiatives will bring. However, a consistent frustration was the lack of measurable short-term benefits these efforts bring. The vast majority of these projects are complex, costly, multi-year projects that require a significant investment from development resources.
What To Do?
In many of the meetings I had, I also realized that manufacturers who were successfully addressing the above pains and problems were doing a handful of key things consistently. Below are the top three things I think manufacturers can do to address these issues:
Be a Champion of Change: A few mid-to-large manufacturers I met have dedicated roles for "Continuous Improvement." However, most do not. For companies without that dedicated role, the ones that seemed to be progressing best had a "Champion of Change" — whether it was the person I was talking to directly, or someone else they worked with. These Champions of Change could come from virtually any role — whether it was product or engineering or marketing or floor management — but they all said 'change isn't gonna happen on its own' and became vocal, persistent and proactive agents of change within their organizations.
Start Somewhere: In meeting some of these Champions of Change, it became obvious that the more successful ones simply started somewhere. Whether it was the first effort for change or if their company was already investing in big, longer term initiatives, these Champions started with a task that would allow them to get some shorter-term wins and benefits. Whether that task was one factory testing new software for CAD, or having their product team test out new tools for effectively documenting for rapid design and prototyping, or finding a simpler and quicker way to escalate incident reports from the factory to the office so decisions could be made on demand, success was defined by starting small to prove the value and recognize the benefits of improvement quickly. Iteration and expantion can then proceed from there.
Evolve the Culture: Successful champions I spoke with consistently recognized that changes, whether large or small, can have direct and lasting impacts on organizational culture. I heard from several people that their organizations discuss their need for change regularly, but resist change when it actually comes time. Others told me their company culture had an 'if it ain't broke, don't fix it' mentality. The most effective champions spoke consistently of not forcing change, but rather influencing change by strategically picking partners and collaborators within the organization to help implement change. Not executive sponsors, though those are always nice, but coworkers or staff who can participate actively in the change and who can create a ripple effect of cultural readiness.
It's definitely an exciting time across all manufacturing sectors. Being in the midst of the current industrial revolution is thrilling, challenging and inspiring all at once. As manufacturers embark on the major, long—term initiatives to transform their organizations, they should be looking out for the smaller, more subtle opportunities as well.
Zach Debelak is the Senior Vice President of Product at RhinoDox.