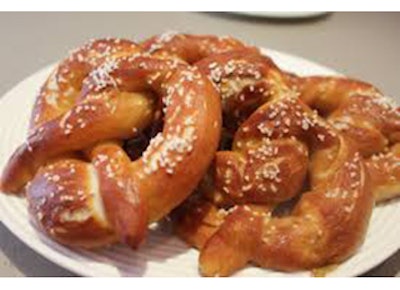 How does a trend become a trend? Often it starts at the intersection of familiarity and innovation. Experimentation, out-of-the-box thinking and creativity often play a role, but the end result still has to gain traction with consumers, driving acceptance, demand and regularity.
So why have pretzels become so popular in today's chain and independent restaurants? The trend and popularity are evident in the growth phase of the "Flavor Lifecycle."
To continue reading, please visit Technomic's blog post by clicking here.