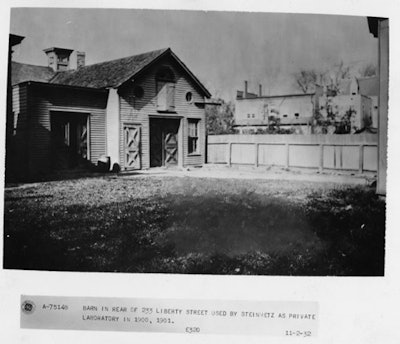 GE once hired St. Louis Cardinals pitcher Bob Gibson to throw a fastball through a window made from Lexan, a sheer plastic glass developed in GE labs by chemist Daniel Fox and resistant to impact. Gibson threw more than 50 pitches and failed.
GE engineer Ivar Giaever tried something similar on the atomic scale and succeeded. Using electrons instead of baseballs, Giaever figured out how to send them through a piece of superconductor and demonstrated the "quantum tunneling" effect in the material. Giaever shared the 1973 Nobel Prize in Physics for his breakthrough, which helped GE build its magnetic resonance machine (MRI) a decade later.
Both Fox and Giaever did their research at the mothership, GE's global research headquarters near Schenectady, N.Y. But that lab is now part of a global research network of some 3,000 scientists stretching from New York to Germany, India, and China. Yesterday, GE added Brazil to that list, when it opened the Brazil Technology Center in Rio de Janeiro, its first R&D center in Latin America.
The gleaming $500 million center has come a long way since GE's R&D beginning more than a century ago: a barn behind the house of engineer Charles Steinmetz. "It does seem to me therefore that a company as large as the General Electric Company, should not fail to continue investing and developing in new fields," said GE co-founder Elihu Thomson. "There should, in fact, be a research laboratory for commercial applications of new principles, and even for the discovery of those principles."
The barn lab (pictured above) opened in 1900 and employed three people. But it caught fire and Steinmetz and Thomson found bigger and safer premises in Schenectady. The new lab soon attracted many famous visitors, including wireless telegraph pioneer Guglielmo Marconi, quantum physicist Niels Bohr, and I.P. Pavlov famous for his conditioned dogs. Steinmetz hired MIT chemistry professor Wilis Whitney as the lab's first director and each visitor had stop by his desk and sign a guest book.
The labs also attracted famous non-scientists, including Presidents Franklin Roosevelt, Kennedy and Nixon, as well as Amelia Earhart and Harry Houdini. They spoke to local citizens from WGY, GE's radio station in Schenectady. It began broadcasting in 1922 from a 1,500-watt transmitter. It was one of the first radio stations in the U.S.  with regularly scheduled programming.
For more images and information from this and other GE Reports, click here.