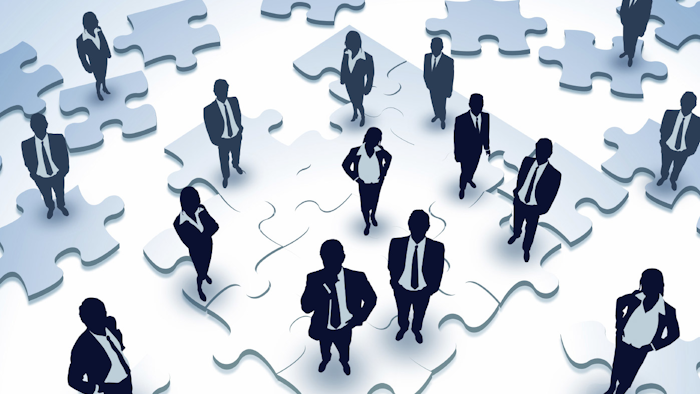 Companies in nearly every industry rely on chemicals to produce goods and services. Yet despite this ongoing need, many chemical manufacturers struggle to achieve or retain stability, profitability, and market leadership. With market unpredictability, increases in regulations, changes in end-user demand and global economic risk, it's easy to see why companies are struggling to deliver growth in a very competitive market. To overcome these challenges, more and more chemical companies are turning to mergers and acquisitions to strengthen their market positions.
Drivers of M&A Activity for Chemical Companies
Acquiring or merging with another company can help organizations bolster their existing offerings with complementary product lines or move into new markets that align well with their strategic business goals. This can be especially relevant for chemical companies, which historically have had held fragmented product portfolios. 
Many chemical companies also are engaging in M&A activity to offset limited organic growth opportunities. With almost flat global growth and increased shareholders pressure, M&A transactions offer a chance to capture more market share. Another trend driving M&As for growth and innovation are tax-free spin-offs and divestitures. A report by Deloitte predicts that "spin-off momentum will continue given the often low tax basis in legacy businesses, resulting in tax-free spins delivering greater shareholder value than straight dispositions.
Moreover, challenged by new competitors entering the market, chemical companies are urged to transform their business models by leveraging the latest technology innovations such as the Industrial Internet of Things (IIoT). Here, a merger or acquisition can help to rapidly achieve a leading position.
Fortunately, lower oil and natural gas prices have reduced the feedstock cost for many chemical companies, putting them on more stable financial footing. On the buy-side, lower interest rates, rigorous cost cutting programs plus a shortage of viable business investments over the past few years, has created strong cash flow positions for many strategic buyers.
Recent M&A Activity
In 2016, nearly 1,200 deals valued at more than US$380 billion were announced, including pending blockbusters such as Bayer-Monsanto and Dow-DuPont (PWC.com). When the $68.6 billion Dow-DuPont merger is complete later this year, the historical deal will be one of the largest and most valuable mergers in the chemicals industry. Yet despite the numerous advantages, many M&A transactions do not deliver the expected synergies.  Common pitfalls to successful M&A deals include issues with data accuracy and accessibility; disparate or proprietary technology systems; and a lack of communication throughout the process.     
Five Questions to Ask for a Successful M&A Integration
Well-conceived and properly executed integration plans after a closed merger or acquisition can ensure maximum value is gained from the transaction. While no two companies will be integrated in the same way or with the same timeline, executives can improve their chances of realizing the new company's maximum value by investing in areas that add strategic agility. Asking the following six questions can help evaluate the potential of an M&A target and improve the chances for a successful integration:
"Do I have the correct team in place to manage the M&A processes?"
Having the proper organizational set-up can dramatically affect a company's ability to extract value from its deals. As proof, a report by McKinsey & Company found that close to two-thirds of underperforming companies lacked the capabilities to integrate their acquisitions. To position an organization for M&A success, executives must develop strong in-house skills and organizational entities if they consider ongoing M&As as a strategic vehicle for growth. Continuous observation and evaluation of possible targets in line with dynamic portfolio management is critical to success.
 
"Who will be affected and what do they need to know?"
Communication is an important integration element during times of mergers and acquisitions. Knowing who will be affected will help facilitate relevant discussions with each group. Open, consistent communication will avoid feelings of uncertainty and frustration, while also ensuring everyone is working toward a common goal. This can be especially important when companies are trying to blend different cultures and aligning workforce management processes such as scheduling, compliance, payroll or benefits.
 
"Does the company have a customer-centric philosophy?"
Customers demand products and services on their own terms. They want customized products, 24-hour service and support available through multiple channels. To successful meet consumer needs and maintain competitive advantages, companies must be able to enter new markets quickly. Any acquisition or merger, should support the ability to understand market needs in real-time and rapidly implement appropriate channels to serve different segments.
 
"Can the acquisition target support or serve as a catalyst to adopt a transformative business model?"
In today's digital economy, business models are rapidly changing. Many manufacturers are becoming service companies, for example. When evaluating potential M&A companies, executives should determine if the target can positively contribute to transformational capabilities in the new digital era by e.g. delivering business outcomes instead of products and services, or orchestrating an entire ecosystem without owning any capital-intensive assets.
 
"Does the company has the right data and IT platform in place to support the integration?"
The explosion of The Internet of Things and resulting amounts of information has made standardizing data a must. For this reason, it is more important than ever before to critically evaluate how a company handles its data and makes those available to drive innovations around e.g. artificial intelligence, machine learning or blockchain. Also, standardized business process templates will help to quickly harmonize the process landscape in the post-merger phase and allow only for deviations in case of differentiation.
Along with the right data and process infrastructure you also need to establish a framework of tools and capabilities, which allows you to readily run predictive simulations on possible acquisitions, mergers or spin-offs and the impact on key KPIs around profitability or portfolio performance as well as associated risks. This will provide you with the necessary strategic agility you need in today's dynamic markets.
All aforementioned needs call for a scalable and flexible IT platform enabling end to end process integration, real-time analytics, decision support and innovation. Embedded prediction and simulation capabilities including machine-learning, artificial intelligence and "what if" scenarios are also essential elements driving operational excellence as well as business process and model transformation.
Asking the right questions and having the right mindset, tools and technology in place is vital for any company looking to strengthen its market position through a merger or acquisition. Taking the necessary steps to help smooth the integration process will result in a strong workforce, improved company insight, and happier customers. It can also help improve the company's profitability through optimized business processes and innovative business models.