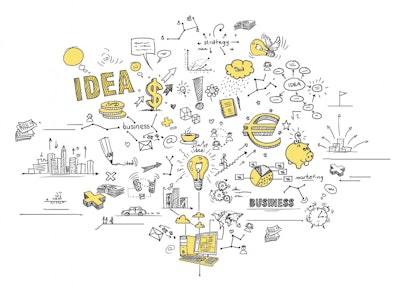 Editor's Note: This piece first appeared in UPS' Longitudes.
Everyone can innovate. But innovative thought by itself is incomplete.
Throughout my 30-year career, I have helped many businesses re-engineer their supply chains and boost their services – efforts that have certainly paid off. But when it comes to innovation, there appears to be a gap between aspiration and accomplishment. So what's missing?
While many companies put a lot of emphasis on designing and launching products, they haven't built innovation into their business models. This can often result in missed opportunities.
To avoid this problem, here are three tips for companies looking to pair innovation with business growth:
1. Decide What Innovation Means To You
To some, innovation is about doing things better to keep pace with the competition. And to others, it is about making the seemingly impossible, possible.
One thing's for sure, a shared definition of innovation within your business is critical. It's no easy task, but without a shared understanding of your goals it becomes impossible to know how much "real" innovation you are achieving and whether it's paying off.
Don't be afraid to engage the various stakeholders in your organization to build innovation into your long-term plan. Giving direction to innovation allows you to adapt and explore new opportunities.
2. Tap Into Your Customers' Needs – But Also Their Knowledge
Perhaps you do make the impossible a reality. But do your customers really want that? Does it sit well with their company culture, their history, their geographical location? Is your product or service so sophisticated that it might even cause issues for your customers (systems issues, for example)?
Overlooking these considerations can be costly. Innovation is not a blanket response. Listen to your customers – they might surprise you. They are also competitive in their industry and may even know things you don't about your company's product.
Ultimately, understanding your customers' needs can establish a win-win business relationship and foster mutual success.
3. Bring New Talent On Board
Building systemic innovation means recruiting the right people. Gone are the days of rules, hierarchy, tradition and hiring for education or expert knowledge. Nowadays, workplaces are open and collaborative. To become truly innovative, disruption is essential.
That's where millennials – young adults who will soon make up the majority of the global workforce – come into play.
While millennials sometimes get a bad rap, they are tech-savvy, creative and flexible. This new generation of workers is attracted to companies that offer them the autonomy and freedom to challenge, experiment and create.
Don't dismiss this value. Recruit for soft skills, rather than a skill set that can be learned. Businesses that welcome millennials and allow them to thrive are proving more successful than their less innovative counterparts.
Innovation can be a catalyst for growth and help you adapt and flourish in the marketplace. By unlocking these hidden elements, companies can build innovation into the very fabric of their business.
Craig Arnold is VP of Sales, UPS Europe, based in Brussels.