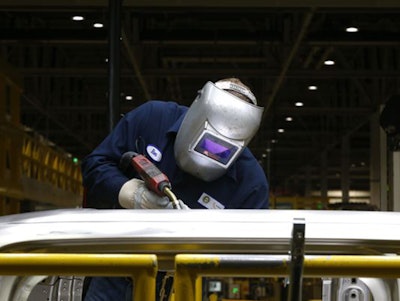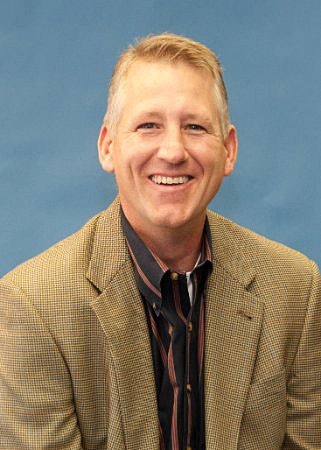 Imagine a swim meet. An Olympic-sized pool stretches a distance that has been practiced thousands of times by the athletes. Yet, as they stand on the starting platforms, the focus is on their immediate space: their lane.
Manufacturing has its lanes and sacred zones, too. Each enterprise has numerous distinct divisions and departments, protected by invisible — yet powerful — organizational boundaries. These lines can span the globe, bringing together strategic alliances from far and wide, or they can dissect a single office, isolating individuals, hurting productivity and squashing innovation. As the science of business workflows and workforce efficiency matures, manufacturing is making gains in mastering organizational matrixes. But one look at the industrial machinery and equipment industry, and you realize we have a long way to go.
When diving into the deep end of IM&E process management, this "swim lane concept" brings up an interesting debate. What is the right balance of "territorial sovereignty" and "democratization of data" in a complex enterprise, such as a manufacturer of high-value, mission-critical industrial equipment?
Swimming With IM&E Experts
The IM&E manufacturer must straddle several industry borders. IM&E means complexity. Multiple industries must be tapped in order to obtain the broad range of knowledge the IM&E manufacturer needs. Some specifics include:
Made-to-order manufacturing. The IM&E manufacturer never makes the same piece of equipment twice. You need the expertise of operational managers who know how to manage change orders, customizations and collaboration with customers and engineers.
High-tech and electronics. Sensors, telemetry, GPS tracking — there is nothing "low tech" about IM&E.
Fleet and specialty vehicles. IM&E products often share transportation design concepts, such as a "chassis" underbelly, "under the hood" engines and "cabs" for the operator. This means you can borrow concepts and learn from the auto industry.
Third-party logistics. You can't just make the piece of equipment. You have to deliver (size can bring more complexity), install and calibrate it and train users.
After-market service. You have to stand by your work. The customer expects a warranty, service contracts and emergency-break-fix repairs. You must be fast, reliable and proactive. That means spare parts need to be on hand, as well as the certified technicians.
Because of this wide range of topics and operational issues to manage, the IM&E manufacturer must have specialists from many disciplines on the team. For example, complex high-tech electronics appear in the IM&E products more and more often, requiring the manufacturer to think beyond the old-school "we just assemble things" mentality. Industrial machinery is certainly high-tech today. Cabs of industrial cranes can resemble airline cockpits, packed with panels of gauges, sensor readings and digital displays of internal component status and external environmental conditions, plus GPS tracking and tools for communicating with dispatch and sending real-time updates. As the ramp-up of Internet of Things technologies progresses, managing high-tech components in IM&E will become even more important.
Electronic components bring an extra level of time sensitivity and product complexity to the shop floor. Traceability, version-control, planned obsolescence of products and multi-tier warranties are among the issues to manage now that IM&E is so closely aligned with the high-tech industry. These are examples of why, at times, a manufacturer must "cross lanes" and venture beyond the core comfort zone.
Get Uncomfortable
In the B2B world, we cling to our comfort zones, becoming experts in our niches and touting our deep domain experience. As employees, we want clearly defined roles with personal goals that can be checked off at the annual review. We want our safe spaces, our swim lanes, where we can concentrate and flourish uninterrupted. Here, we can work out micro issues too personal to describe to supervisors or attach to comp plans. This is where we achieve our personal best records and define our personal brands. But, is that best for the company?
In the world of manufacturing, silos have long been part of the operational framework. Most process analysts have come to see this "my world" concentration as a bad thing. We call it myopic thinking and prefer to praise the team players in the group. We hold cross-training sessions and talk about pulling together in company blogs and our internal newsletters. "Team player" is the overused buzz phrase yet still important.
In IM&E, there must also be someone who can see the big picture. There must be the specialists in areas like logistics and after-market service, but there must also be the coach who can see how these various factions come together.
Similarly, personnel must be willing to acknowledge that their corner of the plant is not always the most important corner.
Software Breaks Down Barriers While Supporting Focus
Enterprise software can help achieve that visibility. It allows various departments and divisions to see how their work dovetails with the work of colleagues.
Users can stay in their lane, focusing on their particular role-based key performance indicators (KPIs) and communicating with their "customers" whether they are internal or external. Users can drill as deep as they want into the issues of their role, whether it is logistics, service, procurement or shop floor planning.
An advanced ERP solution will also help an IM&E manufacturer summarize the enterprise level health and growth potential. With the wider perspective, you can see how the individual tiles build one beautiful mosaic.
Actionable Advice
In order to remain competitive in today's uber-connected global economy, the modern IM&E manufacturer must operate at full potential in every area.
Now is the right time to review your lineup of team players and solo achievers. Review strengths and where training can help individuals step up, plus fit into the matrix of the organization. As you review your operation, remember you need two types of "athletes" on the team.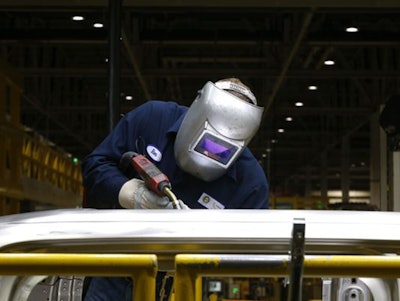 First, there must be those who can focus on their lane, concentrate on the highly specialized aspects of IM&E, which might contain traits from other industries, such as high tech or logistics. If you don't have those specialists you can recruit from the other industries who have been training and nurturing performers in service, product lifecycle management, logistics and specialty vehicles.
Second, there must be the coaches who stand on the sidelines, just far enough back that they can see the whole picture, always keeping the customer's needs in plain view.
To make these individual efforts coalesce, turn to enterprise software. It provides the visibility and functionality for multiple roles to communicate, collaborate and pull together in a team effort. Modern ERP solutions help IM&E manufacturers manage the complexity of their organizations with greater speed and efficiency. You'll get the competitive edge you need.
About The Author: Larry Korak is the Industry & Solution strategy director for manufacturing at Infor.