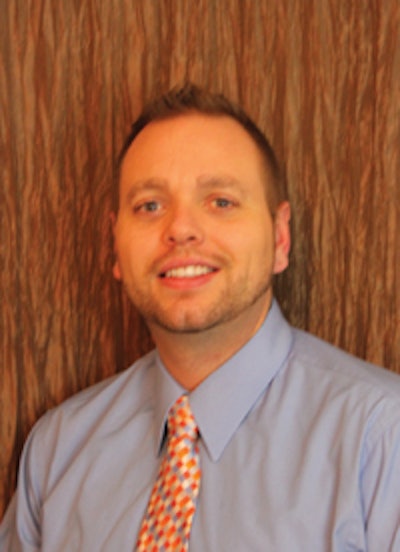 It looks like foreign investors are taking one more slice of Americana pie. News broke this week that Pabst is being sold to a Russian company, which begs the question, "Can we still claim it as our own?"
The announcement came late last week that the brand established in Milwaukee, WI in 1844 was being sold to Moscow-based Oasis Beverages, a beer and soda firm with operations in Kazakhstan, Belarus, and Ukraine. For the brand that has had a resurgence, mainly due to interest by the hipster crowd, it may be interesting to see how the sale might affect the brand — especially during a time when the U.S and Russia aren't exactly friends who would share a beer right now.
"Pabst Blue Ribbon is the quintessential American brand — it represents individualism, egalitarianism, and freedom of expression — all the things that make this country great," Eugene Kashper, the chairman of Oasis, said in a statement. "The opportunity to work with the company's treasure trove of iconic brands, some of which I started my career selling, is a dream come true."
Pabst Brewing Co. has changed hands a few times and is currently headquartered in Los Angeles after it was bought by food industry executive C. Dean Metropoulos in 2010 for a reported $250 million. While the beer is still brewed in Milwaukee as part of a deal with MillerCoors, the company hasn't run its own operations there since 1996. There was even a push earlier this year by proud Milwaukee residents to buy the company and bring it back to the city. At this time, Oasis intends to keep the headquarters in Los Angeles.
While Pabst has seen a steady sales increase between 2004 and 2012, last year, the domestic sales remained flat, while global sales continued to increase. According to a recent Slate article and Euromonitor figures:
It seems entirely possible that Pabst's future will hinge on drinkers abroad. It certainly wouldn't be the first beer to try and sell an all-American image overseas even as U.S. drinkers lose interest.
Most of the iconic American beers brands aren't really American anymore. Anheuser-Busch is wholly owned by the Brazilian-Belgium conglomerate AB InBev. Coors merged with Canada's Molson in 2005 to form Molson Coors Brewing Company. And in 2002, London-based SABMiller plc was formed when South African Breweries bought Miller Brewing. It says a lot that the world is in love with America's beer so much that it wants to own it, but do we lose a little piece of ourselves in the process?
My grandma heading to work at the Pabst bottling plant in downtown Milwaukee, circa 1983. I grew up in the suburbs of Milwaukee with the traditions of German heritage and beer. You can still tour the Pabst Mansion or catch a show at the Pabst Theater. My grandmother was actually a beer bottler working at the Pabst brewery downtown Milwaukee until she retired in the 1980s. Seeing this heritage diminish is off putting, but at least the brands are still here for us to enjoy. So how long will it be before they stop being ours anymore? How long before they stop being American brands?
What do you think?
Do you think selling off an iconic American company hurts a brand domestically? Have our brands become so global that it doesn't matter who owns them anymore? Are you more or less likely to buy from a company that has been sold to foreign investors? How would you feel or do you feel about being own by an overseas company? Tell us what you think by leaving your comments below.
---
To read more manufacturing and technology news by Jon Minnick, sign up for our newsletter. You can also follow Manufacturing Business Technology on Twitter @MBTwebsite.