A number of manufacturing professionals are seeking to build the industry through various platforms. These influencers get their messages across through the content they create via podcasts, videos, articles, public speaking, philanthropic initiatives and more.
Industrial Media reached out to the top influencers who are trying to make a difference in the manufacturing industry. Each response shined light on their reasons for bringing attention to manufacturing and what they hope is changed for the better as a result of their influence.
Tony Gunn - Host of "The Gunn Show" Podcast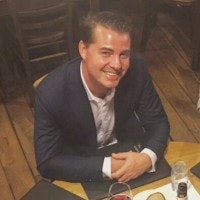 Tony Gunn works for MTDCNC, a company that specializes in digital marketing for the engineering sector. As the host of The Gunn Show, Gunn attempts to challenge the public's perspective of engineering and manufacturing. His podcast highlights the creativity of those who create products used in everyday life.
Motivation
"There are many reasons why the manufacturing industry needs to have a spotlight on it. The lack of manufacturing engineers is actually classified as a national security risk, due to the massive skills gap currently associated with manufacturing. What do we have without manufacturing? Satellites, cars, phones, computers, homes, planes and some much more, all come from the world of engineering and manufacturing. It's a solid career path. Not everyone thrives in four year universities. Even those that do may want to join a path where college debt and student loans aren't going to suffocate the student upon graduation. The industry deserves more respect and if we can shine a positive light on the industry, remove negative stigmas from trades and show our kids how proud of them we are by choosing such a noble path, then perhaps we can get back to a manufacturing nation, like we once were."
Expectation
"I'd love to see more diversity in manufacturing. I'd like to see more women and those who feel void of opportunity; see an industry they can call home. I'd like to see manufacturing engineers represented more in the news, on media and in places of respect when conversations come up about economic stability. I'd like to see guidance counselors in intermediate schools advise towards trade schools and not just four year universities. I'd love to see the government offer more funding towards the trades and build a foundation towards a successful future for families and the country. In a dream world, I would love to see more representation in movies and TV programs because representation is everything. When we see ourselves in the place of someone successful, we too feel inspired to make a difference."
Meaghan Ziemba - Host of "Mavens of Manufacturing"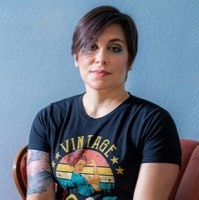 Meaghan Ziemba is the owner of Z-Ink Solutions as well as a copywriter and copyeditor. Z-Ink Solutions offers copywriting and copyediting services for various areas such as corporate sales letters, technical manuals and whitepapers. Ziemba is also the host of Mavens of Manufacturing, a video podcast that celebrates women in manufacturing from the shop floor to the C-suite.
Motivation
"I am trying to bring attention to the manufacturing sector because we are facing a skills and diversity gap. If we do not fill those gaps, we risk economic instability which could lead to a national security threat. For us to maintain a global competitive advantage, we need a strong manufacturing foundation and we cannot achieve that without a strong and talented workforce."
Expectation
"I hope the negative stigmas that surround the sector change, especially for women, and the next generation gets excited about the career opportunities that exist within manufacturing so we can start closing the skills gap and diversify the sector more."
Joe Sullivan - Host of "The Manufacturing Executive Podcast"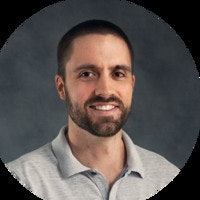 Joe Sullivan is the Thinker & Founder of Gorilla 76, an industrial marketing agency for B2B manufacturers. Sullivan hosts a podcast titled The Manufacturing Executive Podcast, which serves as a growth strategy podcast for manufacturing leaders.
Motivation
"My mission in the sector is to help manufacturers make better decisions about how to grow their businesses through marketing. B2B manufacturers tend to be traditional, sales-driven companies that always relied heavily on referrals, reputation and repeat business. But in this digital era, there are so many opportunities to showcase the expertise of their respective teams in a way that earns them the attention and trust of their audience."
Andrew Crowe - Leader of the New American Manufacturing Renaissance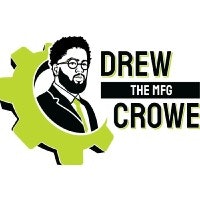 Andrew Crowe is the Director of Micro Enterprise - Manufacturing Division. The program helps to establish cooperative work-based learning opportunities for students pursuing STEM degrees at Ranken Technical College, where Crowe worked as an instructor of advanced manufacturing technology. Crowe is also an advocate for diversity in manufacturing and the leader of the New American Manufacturing Renaissance, which explains how advances in technology and diversification of the workforce is leading to a revival of manufacturing.
Motivation
"I am trying to bring attention to the manufacturing industry because I believe it is not only the foundation of our great nation, but the thing that will reunite us and uplift us to heights we've only dreamt about. Manufacturing provides high-paying jobs that have low barriers of entry. Once you get in, there is no ceiling to how far you can go. Manufacturing is a job-multiplier, an economy booster, it lowers crime and recidivism rates and ignites creativity and innovation. All things that all Americans could benefit from right now."
Expectation
"I hope my influence is the spark that ignites the New American Manufacturing Renaissance. Where we use manufacturing to reunite our country and the people in it. Where we shift back to creativity and collaboration, teamwork and cooperation. I hope there is pride and dignity restored in the trades and there is a wave of makers and creators who come into our field and propel us into the next industrial revolution as the leaders of innovation. I hope our trade schools are full and develop waiting lists and our middle class comes back booming and everyone is included."
Chris Luecke - Host of "Manufacturing Happy Hour"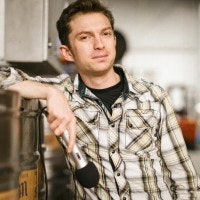 Chris Luecke works as the Regional SaaS Sales & Marketing Leader at Fiix by Rockwell Automation, an IT services and consulting company. Luecke also hosts the Manufacturing Happy Hour podcast where he tells the stories of manufacturers and helps them attract clients and talent to their businesses "1 pint and 1 conversation at a time."
Motivation
"Manufacturers tend to market their brands in an 'old school' way. There's a lot of talk of features and benefits. Manufacturing Happy Hour seeks to share the stories behind the people that lead the industry and in turn provide a true look into what sets companies apart."
Expectation
"I hope more people realize they, as individuals, can help impact the industry as well. I started as a sales guy in automation that picked up an iPhone and recorded a video one day. If more people can leverage the mediums that exist today like social media to authentically share the story of manufacturers, it can be a catalyst to raise awareness and bring in the talent this industry needs to thrive in the long run."
Curt Anderson - eCommerce Evangelist for Manufacturers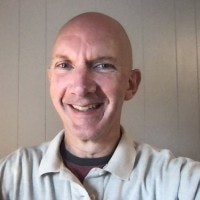 Curt Anderson holds the title of eCommerce Evangelist for Manufacturers at B2Btail, which specializes in manufacturing eCommerce strategies.
Motivation
"Manufacturing plays a critical role with the economic success in the U.S. Entire communities, large and small, rely on Americans producing amazing products. Difficult challenges and vulnerabilities were exposed during COVID with our reliance on other countries for critical goods. Reshoring is creating tremendous opportunities for aspiring and innovative entrepreneurs. Combining the current labor shortage with the fact that baby boomers are exiting the workforce in large numbers, shining a bright light on U.S. manufacturing is absolutely essential. We have done a great disservice steering younger generations away from manufacturing when in fact incredible opportunities always existed and will continue for generations to come. All the 'cool kids' are creating an exciting future by pursuing the enormous opportunities in U.S. manufacturing: 3D printing, automation, eCommerce, technology, innovation, additive manufacturing, VR and so much more."
Expectation
"As an eCommerce evangelist for manufacturers, the hope is to expose the incredible opportunities lying ahead. For example, a recent study shared that the B2B eCommerce market is going to surpass $25 trillion, yes trillion, in 2028. Our goal is to drive substantial global sales opportunities with highly effective eCommerce strategies while creating substantial competitive advantages for manufacturers. Massive opportunities in the B2B eCommerce global market are simply waiting for manufacturers to jump on board and take full advantage. Our tagline is 'Manufacturing eCommerce Success.' We are smack in the early stages of the Digital Revolution and the time is now. The eCommerce waters are hot and it's time to dive in head first to take full advantage."
Aaron Prather - Robotics, Automation and Workforce Development Advocate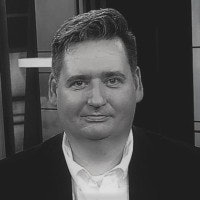 Aaron Prather is a Senior Technical Advisor at FedEx and describes himself as a "robotics, automation and workforce development advocate." Prather also speaks about such topics at conferences.
Motivation
"Manufacturing is critical to our economy but has been given a bad rap in recent years as being an undesirable job; when in reality, they aren't. Manufacturing jobs today are not your grandfather's manufacturing jobs. We need to change that mindset, especially now as companies look to reshore manufacturing back to the U.S."
Expectation
"My hope is that my 'influence' is changing the perception of manufacturing jobs and having people, especially parents, encourage people to take a serious look at these jobs for what they are: high-paying jobs that challenge you mentally to do amazing things."
Titan Gilroy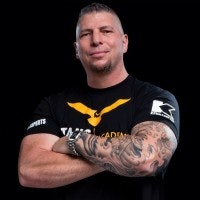 An expert in CNC machining, Titan Gilroy is the CEO of TITANS of CNC, Inc., an advanced production facility. Some of the company's clients include SpaceX and Blue Origin.
Gilroy is also a leading advocate for the future of manufacturing education. TITANS of CNC: Academy offers free online CAD/CAM and CNC machine training. The academy is endorsed by over 1,000 companies including NASA, Boeing and Northrop.
Gilroy produced, directed and starred in TITANS of CNC, a reality series dedicated to American manufacturing.
Mike Rowe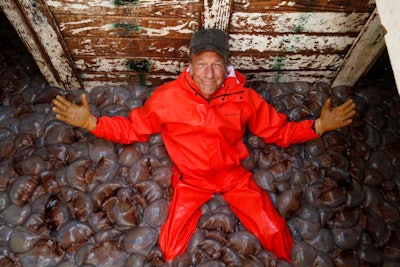 Mike Rowe has worked as a TV host, narrator, writer, actor, producer and spokesperson.
Rowe's reality series Dirty Jobs, in which he apprentices himself to companies to perform various jobs, began in 2003 and premiered its ninth season in January of 2022. Rowe also narrated numerous documentaries and has been hired by the Fortune 500 for public speaking services.
In 2008, Rowe began a campaign called mikeroweWORKS with the purpose of giving energy to the skilled trades.