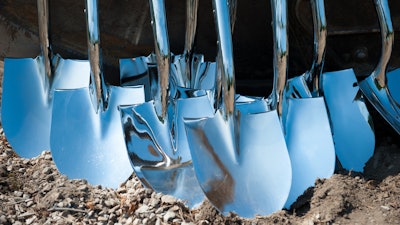 Located just over the southeastern Texas-Arkansas border, the TexAmericas Center has seen a steady resurgence in manufacturing over the last half-dozen years. More specifically, this mixed-use industrial complex located in the Texarkana metropolitan area has seen its total leased square footage increase by more than 85 percent since 2014, now standing at over 1 million square feet.
Companies are able to draw from the four surrounding states of Arkansas, Louisiana, Oklahoma, and Texas for talent and resources. We recently sat down with representatives from the TAC to discuss the growth of manufacturing in the area, and how this seems to mirror a number of recent reshoring initiatives helping to drive manufacturing in the U.S.
Jeff Reinke, editorial director: Before the turnaround for the TAC, what were the main reasons for the low level of manufacturing/industry in the area?
Eric Voyles, Executive Vice President and Chief Economic Development Officer, TexAmericas Center: The Texarkana area is comprised of approximately 18 percent manufacturing in a 45-mile radius, which is considerably higher than the current U.S. average of nine percent. TexAmericas Center has been able to provide significant opportunities for manufacturing/industrial businesses to establish and grow that weren't previously available in the area. TAC offers 12,000 acres of land and 3 million square feet of commercial and industrial product that is planned for manufacturing/industrial tenants, and is served by industrial grade utilities, with excess capacities, to meet their unique needs.
As their business needs evolve, TAC has Land Use Guidelines and Code, Covenants & Restrictions (CCRs) throughout the entire property to ensure each tenant's needs are met, but not an obstruction to a neighbor. TAC is not a municipality, thus we adhere to our own rules for the protection of our tenants. For example, a bakery/bread company would never have to worry about a business next door that could have harmful chemicals.
Additionally, TAC has worked diligently to increase the incentives available to businesses on the property. Fortunately, we are uniquely structured to have the flexibility and know-how to offer custom industrial real estate solutions, including purchase, lease, build-to-suit (purchase, lease and reverse) and retrofit or build-out-to-suit options. The enhanced portfolio of options for manufacturers through TAC enhances the attractiveness of what our region can offer.
JR: What started the initial push to re-vitalize the area and make it more popular to industry?
EV: Like most mid-sized communities throughout the nation, the Texarkana region recognized the need to coordinate revitalization efforts to compete effectively for opportunities that would grow the economy, support businesses, and provide jobs for our residents. However, economic development initiatives take time to build the momentum and infrastructure necessary to realize meaningful results.
Early initiatives were focused on adding infrastructure capacity such as completing I-49 and bringing a satellite campus for both Texas A&M and the University of Arkansas.
TAC is structured with the operating capabilities of a municipality but functions like a traditional industrial real estate development and management company, offering customized real estate solutions. In addition to controlling our own zoning and permitting processes and sustaining the lifecycle of public infrastructure on the complex, TAC has the capability to lease, build-to-suit, or facilitate greenfield owner-constructed projects in a timely and efficient manner. This makes our area much more popular for many industries because we're able to move development projects quickly to ensure a faster market entry.
We've also hired a VP of Logistics and have a third party logistics approach that takes the heavy lifting of managing warehousing, delivery or non-critical logistic components off of the businesses backs.
JR: What types of industries have been drawn to Texarkana in recent years?
EV: Specific to TexAmericas Center, we've created the infrastructure and options including unique assets like utilities, rail, fiber, and a transload provider that have proven attractive to several different industries – from energetics organizations such as ExpalUSA, to food supplement processors like Rowe Casa Organics, to logistics businesses that include Braswell Services, and defense organizations such as Lockheed Martin. Our property benefits from the Texarkana metropolitan area's attractive pipeline of talent and a logistics network that rivals many larger – and therefore more expensive – urban hubs.
JR: Skills gap is a significant concern for manufacturers. Could you describe the status of training resources for workers in the area?
EV: We knew that training and employee retention would continue to be an important part of any location strategy for globally competitive manufacturers. TexAmericas Center developed a partnership with Texarkana College, the region's largest junior college, to launch a vocational school on the property called TC@TAC.
The facility houses programs popular to many of the region's existing industrial base. We're unique in that we're the only city in the nation that has two different state public colleges within it: Texas A&M and University of Arkansas. Additionally, Texarkana College has been another driver, working with employers to develop new, needed advanced training opportunities. The Texarkana area has over 10,000 students at more than a dozen universities, colleges and vocational schools within 30 miles, making it attractive to all types of businesses as they seek to attract and retain their workforce.
JR: How have COVID concerns impacted the area, its businesses and its workers?
EV: Like communities around the nation and world, our local businesses and industries have had to pivot some operations to follow appropriate local, state and federal COVID-19 guidelines while doing everything they can to meet the needs of their customers and employees. We took particular steps in early March to invest in the processes, technology and capabilities to stay in motion with no down time, which benefited both our tenants and our prospects.
With that immediate response to COVID before it really grasped the country TexAmericas Center was well positioned to leverage early understanding and current trends. Because of these steps to follow best practices we never shutdown or stopped touring companies interested in expanding operations to TexAmericas Center.
Now we are seeing companies choosing to move out of downtown towers and high-concentration areas into more rural-like settings such as Texarkana. We're also seeing the very real need/want for businesses to consolidate their operations within and back to the U.S. because cost curves are rising faster in other countries than they are in the U.S. The Texarkana area really has invested in key areas which the region is now able to leverage including enhancements/growth to our airport, rail system, interstates, higher education and fiber which makes us an attractive place to relocate.