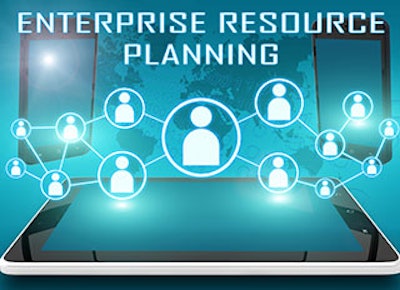 The economic turmoil of 2008 caused many automotive manufacturers and suppliers to go out of business, downsize dramatically, or go through painful consolidations. Those who survived could no longer maintain the cost of carrying excess capacity, as they had been doing up until then.
Things have improved significantly in some regions, with automakers enjoying growth and profitability at pre-recession levels. According to IHS Automotive, global automotive sales will reach $88.6 million in 2015, an increase of 2.4 percent over 2014. This increase continues an unbroken five-year run of sales recovery and growth from the low point set in the depth of the Great Recession in 2009.
ALSO READ: How agile ERP solutions can help high tech manufacturers connect with suppliers
Despite this upswing, global markets continue to be uneven. While North America enjoys a robust outlook with a forecast of 16 million cars — up from 13 million in 2008 — the same Strategy& analysis found that South American auto sales were down 15 percent, based on August 2014 year-over-year data. Russian auto sales were down 25 percent in the same period. The outlook in Europe is also much weaker as the region emerges from a six-year sales slump, and things aren't looking much better in the Asia Pacific region, with inconsistent performance in the Indian market and slowing growth in China.
A cloud-based enterprise resource planning (ERP) solution is uniquely capable to handle the diverse needs and challenges of the global automotive industry. Cloud-based ERP systems can help free up capital, while giving the necessary flexibility to meet evolving operational needs.
Below are five reasons why moving to a cloud-based ERP solution makes sense.
1. Reduce costs
Numerous studies show that moving to the cloud can significantly reduce costs. A survey by Computer Economics shows that organizations that moved most or all of their systems to the cloud saw an average 15 percent reduction in IT spending. This reduction came not only from a reduction in data center spending, but also in IT personnel costs.
In addition, cloud-based implementations typically require less development and testing resources, with cloud vendors usually providing much of the application support and maintenance. As a result, organizations that deploy cloud-based applications spend 40 percent less on consulting and 25 percent less on support personnel than organizations that deploy on-premise applications, according to a study by Nucleus Research.
Cloud-based solutions are also typically more cost effective than on-premise solutions. A study by Strategy& found that the total cost of ownership for a cloud-based solution can be 50 to 60 percent less than for traditional solutions over a 10-year period.
By freeing up capital expenses that would otherwise be devoted to implementing and maintaining an on-premise solution, companies have more money available to support growth initiatives.
2. Speed time to value
With the cloud, deployments are faster, there are fewer work slowdowns during implementation, and there is no need to invest capital in infrastructure upgrades. According to Strategy&, cloud-based implementations can be up and running in as little four to eight months as compared to 12 to 36 months for on-premise solutions. Because cloud deployments require less internal support — in terms of both physical infrastructure and human resources — organizations typically experience little business disruption during implementation. And without the physical infrastructure that on-premise solutions require, companies don't need to invest capital in new IT equipment during implementation or during subsequent upgrades.
3. Grow faster
Because cloud deployments don't require the installation of any physical infrastructure, they help make it significantly less expensive and less time consuming to establish a business presence in new and remote locations. If a business venture is successful, companies can quickly and easily scale the solution to meet expanding needs. If the venture is a bust, the minimal investment in the cloud deployment for that location represents a much smaller loss than a business would incur with an on-premise solution.
A cloud-based ERP solution is also much easier to update than an on-premise solution. In most cases, the cloud ERP vendor will automatically apply any patches or updates. This means that the solution will always be current and able to meet the business needs, processes, regulations, and requirements, as they evolve over time.
4. Improve efficiency
Business growth is only profitable if it's balanced with increased inventory turns, streamlined processes, efficiency gains, and other operational cost savings. Cloud solutions are ideally suited for improving the efficiency of manufacturing operations because they can help automate many of the typical steps in automotive business processes, replacing manual activities and virtually eliminating the need for duplicate data entry.
In the auto industry, manufacturing operations are spread across a complex value chain comprised of multiple suppliers and the original equipment manufacturers (OEMs). According to IDC, 22 percent of automotive manufacturers have a cloud-based strategy, or road map, in place. Cloud-based ERP deployments can be the means of supporting the high degree of coordination and collaboration between OEMs and auto suppliers.
An enterprise-wide, cloud-based ERP system can also give early detection capabilities and real-time access to information about capacity, availability, qualifications, and interdependencies of employees, equipment, tools, and materials data. As a result, manufacturers have access to the information they need to adjust schedules and avoid potential disruptions.
5. Improve visibility
A cloud-based ERP system also provides complete visibility across the entire organization. For instance, with access to information about plant-floor resources, manufacturers can make the most effective usage of constrained resources, find areas where they can increase throughput and efficiency, and promote better material and asset management. Being able to see how all of the pieces fit together — in real time — ultimately helps manufacturers operate more efficiently and make better, faster decisions.
With a cloud-based ERP solution, companies also gain access to robust collaboration tools. With collaboration capabilities that extend across the enterprise and suppliers, they can identify potential problems more quickly and accurately, analyze them more deeply, discover what's truly driving them, and identify solutions before they can create bottlenecks.
Gear up for tomorrow
As auto suppliers and manufacturers gear up to overcome capacity-constrained plants and facilities and seize new growth opportunities, they need capital to invest and the infrastructure to support the evolving business landscape and be able to quickly change direction as market forces require. A cloud-based ERP solution delivers everything an organization needs to free up capital and swiftly respond to whatever surprises the market sends their way.
Jeff Nedwick is an Automotive Industry Solutions Strategy Director at Infor.
---
To read more manufacturing and technology news, sign up for our newsletter. You can also follow Manufacturing Business Technology on Twitter @MBTwebsite.