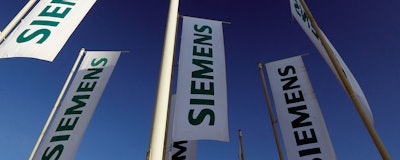 The Forbes Global 2000 List is a well-known annual must-read in business. This year for the first time Forbes teamed up with Statista to take the project one step further, identifying the 500 World's Best Employers, the 250 Top Regarded Companies, the 250 Top Multinational Performers and the 250 Top Growth Champions among the Global 2000 around the globe.

Statista conducted a global survey of 15,000 participants who evaluated the companies on the dimensions trustworthiness/honesty, social conduct, the company as an employer and the performance of the company's product or service. 61 U.S. and 42 Japanese companies are present on the list but despite that dominance, German company Siemens was named the World's Best Regarded Company 2017.

The largest industrial manufacturing company in Europe with 351,000 employees, Siemens had $90 billion in sales and $6.4 billion in profit last year, as well as $150 billion in assets and a market cap of $119.7 billion. France's Michelin Group came second on the list of Best Regarded Companies while Google's parent company Alphabet rounded off the top-three.