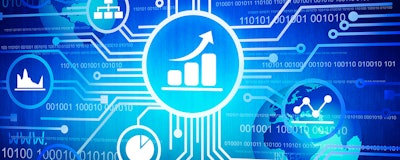 It's no secret that new orders for durable goods has been on the decline. Orders fell by 4.6 percent in November, suggesting the market volatility experienced over the past 24 months will likely continue into 2017.
This ongoing volatility, combined with declining revenues and diminishing product-based margins, has many manufacturers looking beyond new product sales for additional sources of top and bottom line improvement. However, many companies continue to prioritize the new product side of their business, while overlooking opportunities to optimize the margin-rich after-sales service organization.
While already razor thin product-based margins decline in highly competitive and mature industries such as heavy equipment, high tech, aerospace, automotive and industrial products, after-sales service, the service delivered after the initial sale of a product, remains very healthy. In fact, a study by Barry-Wehmiller International, suggested profitability from product sales varies between six and 13 percent across various manufacturing industries, while profitability from after-sales services can reach 35 to 60 percent.
Ongoing market volatility, attractive service margins and the opportunity to deliver superior customer experiences is driving leading manufacturers around the world to execute service-led growth strategies. Rather than viewing their service businesses as necessary evils, they're seen as sources of new revenue, profits and a way to take customer loyalty to a whole new level.
Service led growth strategies require a new way of thinking, decision making capabilities and technology that is specifically designed to optimize after-sales service process. Below, I outline some technologies and strategies to help today's leading manufacturers drive results and revolutionize their after-sales business.
Optimize Service Parts Pricing
When it comes to increasing margins, as well as remaining competitive and profitable, pricing is one of the key levers for any company. However, many organizations continue to use Excel spreadsheets and cost-plus pricing strategies to determine service parts prices, often leaving money on the table in the process.

Pricing should not be static. Instead, it should be the result of a variety of factors, from weather to the day of the year. For example, Amazon saw a 27 percent increase in sales in 2013 after they brought in a dynamic pricing approach. All factors need to be linked under one umbrella to adjust pricing and glean accurate, actionable data — regardless of time of day, geography or currency — to ensure a company is continuously winning the pricing game and selling goods.

Think Like a Millennial
The millennial generation is well on its way to becoming the largest generation in the U.S. workforce, which is something manufacturers should pay close attention to. A Pew Research Center analysis suggests millennials — 18 to 35 year-olds — now make up one-third of the U.S. workforce. Furthermore, the U.S Bureau of Labor Statists suggest this generation — that can't recall life before Facebook and Twitter — will make up 75 percent of the workforce by 2030. The tech savvy, always connected generation gives millennials a reputation of being impatient and needing immediate gratification, especially when is come to service.

When a manufacturer is unable to solve a service problems, a typical millennial will seek to solve problems him or herself. Furthermore, if the service is not satisfactory, the chances of a millennial complaining on social media are high, which can be extremely damaging to a manufacturer's brand and impact future purchases of a millennial's well-connected peers. With more than 53 million millennials in the workforce, "I'm sorry, we don't have that part in stock" is no longer an option.

Migrate to the Cloud
Because today's customers are accustomed to an on-demand economy, and they expect quick, reliable service, manufacturers must forecast and react to these dynamic needs as accurately and quickly as possible. Yet many of the world's largest manufacturers continue to rely on siloed, on-premise after-sales solution infrastructures that inhibit workflow and speed, and ultimately lead to disjointed and unsatisfying customer experiences.

To make an after-sales service organization flourish, companies need a cloud-based service parts management solution that optimizes inventory to dramatically increase profitability, while simultaneously cutting costs and maximizing service rates and customer satisfaction.

The cloud is the easiest way to manage organizational processes in a smooth and efficient manner, and the category is taking note. In fact, cloud computing for the supply chain will be worth $4.4 billion by 2019. And, leveraging a cloud-based service parts management solution that integrates into a company's ERP allows a business to tap into data from across the organization with as little friction as possible, making real-time adjustments and decisions needed to meet today's service demands.
Revamping an entire arm of your business is easier said than done. But with some software innovations, most organizations can turn their after-sales service businesses into major revenue streams and boost profits for the long term.
Gary Brooks is CMO of Syncron.