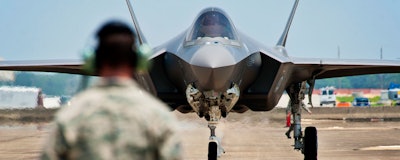 The globe's top arms companies sold $370.7 billion worth of military equipment last year, according to the Stockholm International Peace Research Institute (Sipri). The United States dominates the trade, accounting for $209.7 billion of the global total in 2015.

Out of the top-10 companies featured on the following infographic, seven are American. Lockheed Martin was the top arms-producing company in 2015 with its sales amounting to $36.4 billion. Boeing was second with $28 billion while BAE Systems from the UK came third with $25.5 billion. China was excluded from Sipri's research due to a lack of comparable and sufficiently accurate data.
This chart shows the top arms-producing and military services companies in 2015.