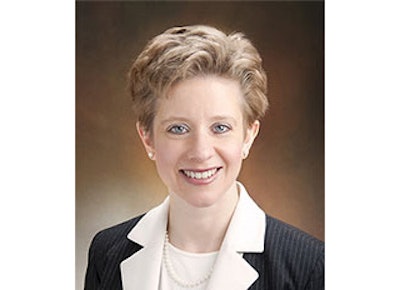 This article is Part II in a two-part series. For Part I, click here.
You can't judge a book by its cover, as the saying goes, but what about judging food products based on their labels? Do the truthfulness and non-misleading character of a food label depend on where the label was published, where it's read by the consumer or the nationality of its purchaser?
In search of a "natural" answer
Although U.S.-style class actions are not on the European litigation menu and probably won't be in the future, the laws on both sides of the Atlantic that govern "natural" food labeling are not the model of clarity or objective criteria. These laws present challenges for food manufacturers to consider that are not geographically limited to either side of the ocean.
"Natural" in the U.S.
In the U.S., the FDA has declined to issue a formal regulation defining "natural" as it relates to the term's use on food labels. The FDA's written guidance on "natural" is an advisory opinion —  not a statute, regulation or legal requirement. See 21 C.F.R. 10.85(j) ("An advisory opinion may be used in administrative or court proceedings to illustrate acceptable and unacceptable procedures or standards, but not as a legal requirement.")
"Natural" in the EU
In the EU, the European Parliament adopted Regulation No. 1334/2008 in December 2008 ("the 2008 Regulation"), which took effect on January 20, 2011 to harmonize among Member States the use of food flavorings and ingredients; the Regulation provides for the establishment of an EU community list of authorized flavorings, the conditions for their use and labeling rules.
With respect to use of the term "natural" on labels, the Regulation provides, in pertinent part: "Flavouring substances or flavouring preparations should only be labelled as 'natural' if they comply with certain criteria which ensure that consumers are not misled." Article 16 of the 2008 Regulation sets forth "Specific Requirements for Use of the Term 'Natural,'" such as: "The term 'natural' may only be used in combination with a reference to a food, food category or a vegetable or animal flavouring source if the flavouring component has been obtained exclusively or by at least 95% by weight from the source material referred to." It defines "natural flavouring substance" to "mean a flavouring substance obtained by appropriate physical, enzymatic or micro-biological processes from material of vegetable, animal or microbiological origin either in the raw state or after processing for human consumption by one or more of the traditional food preparation processes listed in Annex II." 
Guidance documents 
Many EU Member States have enacted detailed guidance documents for the food industry and manufacturers regarding the provisions of the 2008 Regulation: 
For example, the Food Standards Agency (FSA), which is a United Kingdom non-ministerial government department charged with protecting public health regarding food, issued Criteria For The Use Of The Terms Fresh, Pure, Natural, Etc. In Food Labelling in July 2008.
Paragraphs 51 – 62 of the Criteria, along with a chart listing ingredients, flavorings and additives, provide food manufacturers with detailed guidance and specific examples for using "natural" on food labels, including suggested instances where the term "natural" without qualification may be used. The Criteria note: "'Natural' means essentially that the product is comprised of natural ingredients, e.g., ingredients produced by nature, not the work of man or interfered with by man. It is misleading to use the term to describe foods or ingredients that employ chemicals to change their composition or comprise the products of new technologies, including additives and flavourings that are the product of the chemical industry or extracted by chemical processes." As applied, this means: "The term 'natural' without qualification should be used only in the following cases: (a) To describe single foods, of a traditional nature, to which nothing has been added and which have been subjected only to such processing as to render them suitable for human consumption . . . (c) To describe permitted food additives that are obtained from natural sources (e.g., food or plant) by appropriate physical processing (including distillation and solvent extraction) or traditional preparation processes . . ." Criteria, paragraph 55.  Sub-provisions of paragraph 55 indicate whether various food production processes (e.g., smoking, fermentation, freezing, concentration, pasteurization, enzymatic treatment, carbon filtration, etc.) render foods unsuitable for "natural" labeling.
Similarly, Europe's food industry trade association, FoodDrinkEurope (formerly the Confederation of Food and Drink Industries (CIAA)), has issued

Guidelines on Regulation No. 1334/2008

for manufacturers to understand the permissible use and labeling of flavorings under the 2008 Regulation.
Sections 3.1 – 3.5 of the Guidance provide various explanatory applications of the 2008 Regulation's rules on use of "natural," including the 95/5 Rule: "In order to carry the sales description 'natural X flavouring,' the following condition must be fulfilled: At least 95% by weight of the flavouring component must be from 'X.'" FoodDrinkEurope also provides contextual guidance on use of labels such as: "natural"; "natural X flavoring"; "natural X flavoring with other natural flavorings"; "natural flavoring"; and "natural flavoring substance(s)." Guidelines, sections 3.1 – 3.5.
In practice, the 2008 Regulation has been favorable to manufacturers. For example, the use of additives does not automatically disqualify a food product for use of "natural" labeling.  See, e.g., C-465-98 Darbo decision (Court of Justice of European Union, April 4, 2000) (ruling that the average consumer could not be misled by a "naturally pure" label on jam that contains a pectin gelling agent that is noted on the ingredient list).
Furthermore, average consumers are presumed to know that pesticides are present in the natural environment as a result of pollution, meaning that foods are not disqualified for "natural" labels based on the presence of pesticides alone. Id.
The "natural" provisions of lengthy EU Regulation 1334/2008, and its various explanatory guidelines enacted by various Member States, stand in stark contrast to the empty plate of national or state laws about use of "natural" labels in the U.S. But food manufacturers doing business on both sides of the Atlantic have to confront the "natural" playing fields of both geographic areas. Furthermore, given the different cultures and regulatory schemes around the world, manufacturers face significant global challenges when one considers other areas of food regulation variations, such as those in Asia.
Food for thought…
Does the alleged deceptiveness of "natural" labeling depend upon the country in which the product is sold to consumers? Should it? If so, what sort of statement does the American class-action labeling trend make about the sophistication of U.S. consumers? Should any legal reform cues be taken from the EU Commission's "frivolous and abusive litigation" criticisms, at least in the consumer protection context?
Perhaps even more importantly, in this global economic climate, U.S. legislators might reconsider the absence of regulations and industry guidance about "natural" labels.
Many industry observers have commented that U.S. consumers are using state consumer fraud laws far beyond what the statutes' original drafters intended. As one court recently pointed out in dismissing a labeling class action: although a pasta product may be labeled "all natural" when it contains ingredients like soy lecithin, xanthan gum, ferrous sulfate, maltodextrin, and sodium phosphate, consumers knew that "pastas are not springing fully-formed from Ravioli trees and Tortellini bushes." (Pelayo v. Nestle USA, Inc., No. 2:13-cv-05213 (C.D. Cal. Oct. 25, 2013))
Although some courts (e.g., Pelayo v. Nestle) have occasionally reigned in the expansive use of consumer protection statutes in "Food Court," those more measured responses to U.S. food labeling litigation are still the exception and not the general rule. This trend's financial impact on companies doing business in the U.S. may impair their ability to remain afloat in the global food marketplace. 
And that's more than "dodgy," whatever your definition may be.
Kristen E. Polovoy, Esquire is Of Counsel at Montgomery, McCracken, Walker & Rhoads, LLP and is a member of the firm's Class Action & Technology Practice Group. With over a decade of experience in class-action defense, she is a member of the New Jersey State Bar Association's class action committee and serves as Chairperson of the Class Action Practice Committee of the Camden County Bar Association in New Jersey. Ms. Polovoy has spoken and written extensively regarding consumer fraud class-action issues. She has been quoted in national publications regarding class-action defense topics, including The New York Times and Corporate Counsel.