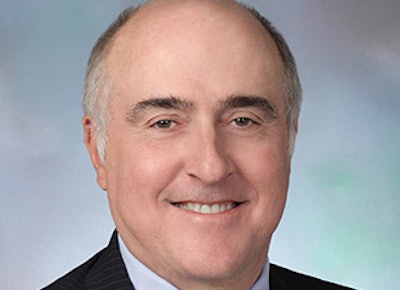 Interview with Robert Hibbert, partner, FDA Practice, Morgan Lewis
The FDA has released two proposed rules under the Food Safety Modernization Act (FSMA): Foreign Supplier Verification and Third-Party Accreditation. Robert Hibbert, a partner with Morgan Lewis' FDA Practice, spoke with Food Manufacturing about these rules and how they may impact food manufacturers.
Q: What is the Foreign Supplier Verification Program and what are its requirements for importers?
A: FDA's proposal would require that all food importers, unless otherwise exempted, establish and follow a written Foreign Supplier Verification Program (FSVP). Under the proposal, an importer is generally defined as the person in the U.S. who has either purchased, or is the consignee of, the food in question. The details of such programs will vary significantly based upon the product category, the country of origin and many other variables. But in general, an acceptable FSVP will be based upon compliance reviews of relevant suppliers, hazard analyses, supplier verification activities, corrective actions when needed, periodic reassessments and proper documentation of these activities.
Q: How will the FDA enforce the FSVP?
A: FDA retains all of its traditional enforcement tools, such as seizure and detention of any products, foreign or domestic, suspected of being adulterated. In addition, under FSMA the agency now has mandatory recall authority. But the FSVP requirement will break new ground by fundamentally shifting the basic responsibility for establishing the safety of such products to the importer by requiring him to affirmatively document food safety. Absent compliance with the FSVP requirement, the product in question will not be eligible for entry into U.S. commerce.
Q: Do you think the FSVP will deter some processors from importing to the U.S. Why or why not?
A: New regulatory requirements always create new challenges, as well as new opportunities. In many cases, those importers and their suppliers who cannot measure up to these standards, or, of equal importance, who cannot develop effective systems to document such compliance, will lose access to the U.S. food purchasing market. On the other hand, companies that can intelligently navigate the new reality will be in a position to gain market share and, ideally, move more seamlessly through a system that rewards both the effort and the results.
Q: What is the FDA's third-party accreditation program, and how will it impact the auditing processes of food manufacturers?
A: Given the practical impossibility of stationing FDA inspection personnel throughout the entire global food chain, third-party accreditation is critical to the success of the entire FSMA project, especially for imports. FDA is proposing a one step removed approach here, somewhat analogous to how the USDA administers its National Organic Standards Program. Under the proposal, FDA seeks to establish regulatory criteria, not directly for food safety auditors themselves, but rather for the bodies that will sanction their eligibility to function in the FSMA environment. In broader terms, FDA seeks here, and elsewhere in its FSMA implementation approach, to foster a wide variety of public and private partnerships. Ultimately, the need for the official status of the certification body and the acceptability of a given FSVP are somehow to be linked.
Q: What should food companies do to prepare for these new guidelines?
A: First they should be familiar with them, at least in broad detail. Second, they should consider offering public comments on particular issues of concern. While FDA is committed, legally and otherwise, to the basic FSMA model, there is still ample room for persuasion within the comment process on a wide range of underlying details and operational issues. Third, they should evaluate the status their current food import systems with the key elements of these proposals in mind. It will take FDA several years at best before these requirements become final, binding regulations. But in the here and now, the agency has gone on the public record, in considerable detail, articulating its current thinking on how the safety of imported food is best controlled. Companies that take the position that this is a problem simply to put on the back burner will probably find that many of their customers, suppliers and ultimately consumers, not to mention plaintiffs' counsel , consumer advocates and the occasional regulator, will be inclined to think otherwise.
Robert Hibbert is a partner in Morgan Lewis's FDA Practice, resident in the firm's Washington, DC office.