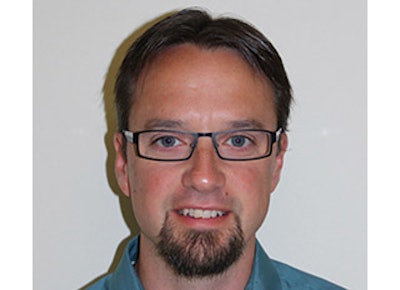 This article first appeared in the September 2013 issue of Food Manufacturing.
The Food Manufacturing Brainstorm features industry experts sharing their perspectives on issues critical to the overall food industry marketplace. In this issue, we ask: What safety factors should food manufacturers consider when implementing filtration systems in their facilities?
Eliminating the risk of product contamination ensures the safety of the consumer. Because compressed air is used in many food manufacturing processes where the air comes in direct contact with the product, such as ingredient mixing and pneumatic conveyance, completely eliminating the risk of oil contamination through use of oil-free air compressors is the best solution for protecting the consumer. An alternate solution is the use of oil-injected compressors plus multi-stage compressed air filters, which lowers the oil content considerably, though not completely.
Oil-free air compressors that meet ISO 8573-1 Class 0 standards for air quality are the best choice for food manufacturers producing goods that come into direct contact with compressed air. With a Class 0 certified oil-free air compressor, the risk of oil contamination is virtually eliminated along with the need for costly filter replacements and ongoing maintenance to remove oil residue, resulting in a lower lifecycle cost of ownership than a comparably sized oil-injected compressor. While the oil-free solution requires higher initial capital, it comes with lower risk and maintenance costs than the compressed air filter solution.
However, if a food manufacturer's compressed air system already includes oil-injected compressors, the second best air treatment option is multi-stage filtration. Filter designs that feature micro-glass fiber filter media and multi-layer wrapped construction ensure the highest purity filtration and guarantee consistent performance over the filter lifetime. This type of filter design results in increased energy efficiency through decreased system pressure drops and is also fully certified according to ISO standards.
The quality of the end product is paramount to food manufacturers and even a trace of oil contamination can lead to downtime, costly recalls and a ruined reputation. Therefore, to ensure the safety of the consumer through the highest quality products, food manufacturers should look at ways to implement oil-free air compressors that meet ISO 8573-1 Class 0 standards for air quality.