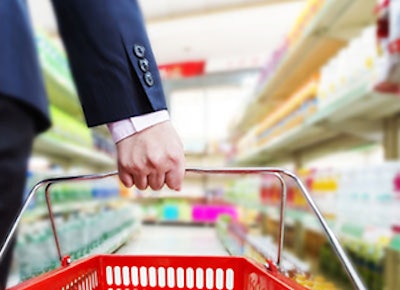 Anil Kaul, CEO of Absolutdata, has outlined five major challenges that CPG companies are facing in dense markets and how using data analytics has proved to be a great tool for CPG manufacturers to address these challenges.
1. Spend Rationalization: In the expansive era of 2005-2007, a lot of "blank checks" were written as investments for growth in EM. However, following the financial crisis of 2008 there has been an increased focus on profitability. Due to this focus (and increasing commodity costs), there has been increase in prices across the board. Given the competitive nature of the markets, and clout of local manufacturers, global players" sales have suffered.

2. Consumption Forecasting: Emerging Markets have shown wide fluctuations in growth rates. Take the example of China, which witnessed recently witnessed a massive slowdown. This hurt CPG manufacturers – especially those which hadn't put forth a common framework of forecast to align their sales, marketing, supply chain and trade teams. The supply chain
in these organizations didn't see the slowdown, and didn't adjust the inventory, resulting in massive over-supply.

3. New Product Development – Global vs. Local: The R&D departments of CPG manufacturers need to be working overtime to customize successful developed market products to tastes and preferences of Emerging Markets. We have seen the success of Oreo dominating the China markets. Up to 30% of its revenues in China came from New Product developments (NPD) such as "Green Tea Oreo" catering to Chinese Market (refer here for more details). Apart from NPD, there is also the need to focus on the right category / brand / package at the right moment in a markets evolution.

4. Channel Decisions: Given the diversity of Emerging Markets, products need to be catered using the right channel. In Emerging Markets, traditional, modern trade and online commerce co-exist. The opportunity to grow exists across channels. However, catering to all channels could be an expensive exercise. P&G made "Pampers" available exclusively via online channel in the developed markets (refer here). They are trying to test this in a few Emerging Markets as well. Others need to chart their own paths.

5. Engaging Millennials: Millennials are a special focus subject across the world. They become all the more important in the Emerging Markets, given their spending power (as a % of the total market). Most CPG manufacturers are yet to crack the code of Millennials, in general; in the context of Emerging Markets, the challenges are all the more acute. The CPG manufacturers need to choose the right message, right vehicle, targeted at the right audience and time to engage the audience. The CPG manufacturers are struggling to get their brands to become personable and identifiable to the digital consumer.

Though these are real challenges for Emerging Markets, analytics have proven to be great tools for CPG manufacturers to address these challenges.