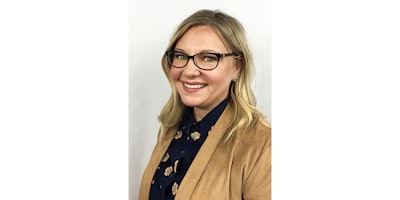 No business wants to have to deal with a crisis of any kind. But, in the food industry, it's nearly inevitable, and the stakes are extremely high. Not only is there the potential for severe harm, illness or even death for the public, but the damage to a company's reputation and business can spell the end for otherwise successful industry veterans.
While you may feel that your quality control and safety specifications are beyond reproach, there are plenty of other risks that are beyond the control of manufacturers. And, it's always better to be well-prepared with a crisis plan that you never need, than to find yourself in the throes of a major incident with no resources to guide your response.
It may seem overwhelming to develop a crisis plan when there are so many potential scenarios. However, there are several guiding principles that can help any company formulate a base plan, and then adjust at the execution stage based on the specific incident. Here are some tips to get started.
1. Prepare for a wide range of scenarios. Start by outlining all of the potential crises that may impact your business. For example, a data breach isn't likely a major risk for a food manufacturer, so there's no need to spend time or effort planning for that scenario. Instead, the risk is more likely to come in one of these situations:
2. Develop core messaging. Because every crisis is different, it's impossible to come up with specific talking points in advance, and the last thing you want to do is deliver a scripted, robotic prepared speech when faced with reporters. Instead, develop key points based on overarching ideas and themes that relate to your company's core values. No matter what the situation these should always include:
An apology. Especially if it relates to a safety issue, and even if it's not your fault, "I'm sorry," should be the first words out of your spokesperson's mouth. And, it should be delivered with sincerity, as though you're apologizing to your mom. You must genuinely empathize with the people impacted.
Corrective action. Don't just say what you plan to do in response, do it. Show that you're taking the issue seriously and what corrective measures are already in place. As the adage goes, actions speak louder than words, and that's especially true in today's quick-to-judge society.
Reinforce values. Remind consumers that you're committed to the quality and safety of your product for all of your stakeholders, and that your response reflects your dedication to restoring their trust.
3. Identify team roles. Determine who will serve as the spokesperson, handle incoming media calls, man the social media channels and interface with board members and employees. Equip anyone who will be speaking to anyone with the core messaging, and media training, if necessary. Internally, make sure employees know to whom they should direct any inquiries and be transparent with them about what's going on. The more genuine and up-front you can be with employees, the more supportive they will be. The last thing you want is a rogue employee situation compounding another crisis.
4. Decide on processes. Determine which communication vehicles and channels to use in each situation. For example, decide how and when to use a press release or an official statement, versus calling a press conference or lining up an interview. Meanwhile, the channel you choose can also help to control the message. For example, if a video is going crazy-viral on Twitter, but there's been no mention of it on Facebook or LinkedIn, focus your efforts on Twitter. There's a demographic of people who don't use all of the social media, so there's no reason to spread the story across channels on your own. Of course, if it's safety-related, you must get the news out there as far and wide as possible.
5. Practice. Obviously, it's impossible to stage a full-fledged drill complete with news outlets and social media response, but practicing your internal processes with false scenarios can be tremendously helpful. Again, make sure media training is part of the equation if needed. Even the most well-prepared, poised spokesperson can shrink under the pressure of reporters' probing questions.
6. Know when to call in help. Unless you have a complete communications team in place with a leader experienced in crisis communications, it may be wise to call in some experts. Working with an agency to help guide the messaging and build the plan (at least) can provide a third-party perspective that results in a more sophisticated, effective and successful result. If you don't have a plan in place when disaster strikes, you're going to want to call someone immediately. While an internal team might be able to help, you'll need the support and guidance of crisis specialists who can focus on effective strategy when it feels like the sky is falling.
Given our modern food supply chain, food industry crises can become national incidents within hours, a fact that's amplified via social media and our digital age. And, because food manufacturers play a critical role in public safety, being prepared with a swift, effective crisis response plan could be the deciding factor in saving lives and your company's reputation.
Heather Kelly is CEO of SSPR