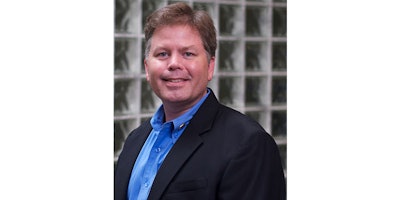 The Food Manufacturing Brainstorm features industry experts sharing their perspectives on issues critical to the overall food industry marketplace. In the March/April 2016 issue, we asked: What types of plant automation should food manufacturers be looking at to most effectively streamline their operations?
Robin Cobb, PE, PMP, Product Manager, Polytron, Inc.
Food manufacturers should be looking at connectivity and streamlining common platforms across all business units. By updating older technology, controls hardware and PC-based systems, with smart devices, improving the migration to more efficient data collection tools — manufacturers become proactive, not reactive, to data collection. Some of the areas to target for an upgrade to support any streamline project would be: the industrial network, control devices such as Variable Frequency Drives (VFDs) and Programmable Logic Controllers (PLCs), and user interface platforms.
Information specifically developed and delivered to support the needs of the end user has the most impact towards the user's operational effectiveness thus streamlining the operational process. Personalized on-demand information is delivered to the Human Machine Interface (HMI), handheld device or laptop based on the needs of the user. By use of an RFID reader — the maintenance staff could receive equipment videos, manuals and documentation delivered from an easily accessible repository of documents, local or cloud based.
Automated Preventive Maintenance (PM) platforms would streamline operations and target increased OEE by reducing downtime. Smarter equipment on the line would feed the appropriate information to an advanced PM algorithm to provide maintenance dates and tasks to the correct individuals. Alternatively, OEM partners might provide virtual monitoring to deliver maintenance at the right place and time.
Manufacturing Intelligence/MES solution sets connect all business units with one common platform. All various database information is accessible via dashboards. The dashboards become mobile and virtually accessible through a secure portal delivering the information throughout the facility.
Today manufacturers have the opportunity to improve operational efficiency with data-driven decisions in a data driven environment providing a highly connected plant floor that is more streamlined than ever before.
Polytron, Inc. is a certified member of the Control System Integrators Association. The CSIA is a global non-profit professional association that seeks to advance the industry of control system integration for the success of members and their clients. For more information, visit www.controlsys.org, and find integrator company profiles on the Industrial Automation Exchange, www.csiaexchange.com.