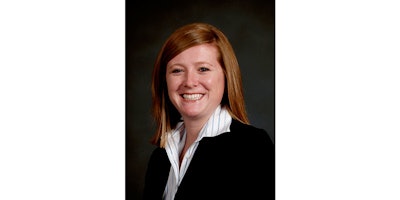 With reported food-borne illnesses hitting the news seemingly every day, it's no wonder transparency is increasingly becoming a focus for both consumers and regulators. Transparency has quickly become a watchword in the food industry as these stakeholders are becoming more and more concerned with the quality and source of finished goods. Consumers are leading the charge, wanting to know where their food came from and exactly what ingredients are in it.
A recent survey revealed that consumers hold food companies the most responsible for showing transparency, more so than farmers, grocery stores and restaurants. However, many food companies do not have a clear understanding of what transparency means, what it involves or how to improve it. How can a food manufacturer tackle such a huge issue that covers every aspect of their supply chain going all the way back to the origin farms? It's not a simple process, but with an integrated supply chain and true track and trace technology in order to pinpoint where food came from and how it got there, it can be done.
Transparency in the supply chain
The first step in establishing a successful transparency program is to look to the supply chain. Transparency requirements in the supply chain are becoming stricter with the U.S. Food and Drug Administrations' Food Safety Modernization Act (FSMA). The recent passage of the FSMA greatly expands the power of the FDA to require transparency from food companies, including detailed record sharing, stricter supplier verification and product tracking farther along the supply chain. Whereas current regulations require companies to trace their supply chain only one step back and one step forward, companies should assume that in the future they will be required to trace their steps two forward and two back, or perhaps even farther.
Some basic elements of supply chain transparency for FSMA compliance include conducting an analysis of your supplier's facilities, drafting a sufficiently detailed partnership agreement and ongoing audits. Investing in supply chain management software that monitors your products and provides accurate records for the FDA and state government officials is imperative for future compliance with FSMA. The good news is that cloud-based technology now exists to help food manufacturers meet FSMA requirements, while working to prevent outbreaks and quickly limiting situations when they occur. This technology goes beyond just storing digital copies of documents — it helps to manage compliance with exception-based alerts for expired, missing or inaccurate records.
The bottom line, however, lies in knowing and trusting the people you are dealing with. It's important for food manufacturers to partner with suppliers who value transparency as much as they do themselves. Food manufacturers must prepare to dedicate more time to evaluating and nurturing relationships with their suppliers. They must also be prepared to communicate with stakeholders about these supplier relationships in order to fulfill transparency expectations; sharing that information will, in turn, build trust down the supply chain.
Transparency in processing
Just as it's crucial to have transparency throughout the supply chain, it's essential to have transparency within your own food manufacturing operations. Although this may sound easier than supply chain transparency, it can be quite challenging. Food manufacturers may have a high-level knowledge of all their workflow processes, but it's also important they have detailed information about everything they do and the ability to make appropriate information available in real-time to regulators, consumers and internal food safety personnel. Anything less will fail to satisfy new regulations and consumer expectations.
The FSMA will give the FDA greater access to food company records than ever before and will mandate expanded recordkeeping within these organizations. Accordingly, it is critical that food manufacturers dedicate more attention to how they track lots, record their manufacturing processes and share information within their organization in order to preserve food safety and promote transparency.
The good news is the costs of processing transparency initiatives often may be offset by operational efficiencies food manufacturers can gain from using visibility to improve supply chain processes. Examples include: eliminating workflow steps and outside vendors in the supply chain, verifying the efficiency of practices upstream and smoothing price volatility by working directly with suppliers instead of using middlemen.
Conclusion
In the past, considerable physical and temporal distance separated a supply chain's upstream activities from the manufacturer and its downstream stakeholders. Now, the proliferation of technology, especially mobile devices, and the pervasive use of social media have brought upstream risks much closer to the eyes, ears and voices of downstream stakeholders, including consumers, business customers, news media and regulatory agencies. Because of this cultural shift, virtually the only way food manufacturers can build and retain consumer trust is by providing transparency in the food chain.
Rather than viewing transparency as a challenge or burden, food manufacturers can leverage the opportunity to identify potential operational improvements, promote good corporate citizenship, reinforce the strength of their brands and potentially minimize the impact of future events.
About the Author:
Katie Moore is the Industry Marketing Manager for GE Digital's Food and Beverage Manufacturing Practice. Katie believes that brilliant manufacturing will transform the industry, giving early adopters of connected technology a lead in the competitive marketplace. A former plant manager, Katie has managed plant operations for Bimbo Bakeries USA, Sara Lee Corporation and Anheuser-Busch. Katie can be reached at [email protected].