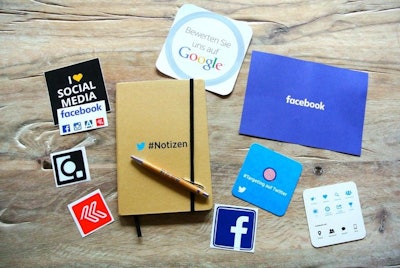 Although many people believe social media marketing is only effective for Business to Consumer (B2C) ventures, Business to Business (B2B) companies can also leverage this powerful tool. Even manufacturing companies, which have been historically slow to adopt social media as a tool for reaching customers, can benefit from it. They just need to understand how to optimize their marketing campaigns.
Whether you decide to enlist the help of a Facebook advertising agency or go it alone, it's essential to understand the basics of social media as a marketing tool. The following points will help:
Create a Youtube Channel
According to surveys of major senior executives (the kinds of decision-makers manufacturing businesses want to target), 59 percent would prefer to watch a marketing video over reading a blog post. Video is effective because it allows companies to introduce products, demonstrate their use, and generate a more emotional connection with potential customers.
Use Facebook & Linkedin
Approximately 81 percent of B2B companies surveyed say they use Linkedin to market their services. This exemplifies the basic fact that Linkedin is dedicated to making professional connections.
That doesn't mean Facebook isn't also useful; this platform offers tools to help manufacturers target their ideal customers. Also, because it is more casual than Linkedin, it can help companies establish a brand.
Whereas the content a manufacturer shares on Linkedin should be geared towards demonstrating their authority and expertise, the content they share on Facebook can be humorous, moving, and generally brand-centric.
Acquire Customer Feedback
Social media marketing shouldn't just consist of creating content and blindly posting it. Social media is particularly useful for marketers because it can turn into a conversation.
Use it to monitor customer sentiment and request feedback during key product development phases. This helps marketers for manufacturing companies better understand what customers want from their companies. You can also use social media to identify (and even address) concerns that customers may have.
Promote Across Channels
Social media is also helpful for manufacturers because it makes it easier to cast a wide net. For instance, content curation and marketing is an effective way to share key information about a brand. However, that content is useless if very few people actually consume it.
By promoting your content across social media channels – instead of just posting it to your website – you'll boost your odds of reaching the right people.
Use Linkedin to Reach Contractors
When you run a manufacturing company, you know that odds are good contractors make up a substantial portion of your customer base. That's why Linkedin should be part of your social media marketing strategy. You can use it to establish your company as an industry leader, making the kinds of professional connections that are somewhat difficult to make on other social media channels.
While many consider social media to be an effective marketing tool solely for B2C companies, it's actually valuable for any organization. Manufacturers just need to understand that social media best practices vary across industries. What works for an apparel brand may not work for your company, but by keeping these tips in mind it will be easier for you to find out what does work.
Rae Steinbach is an editor at Taktical Digital Marketing Agency.