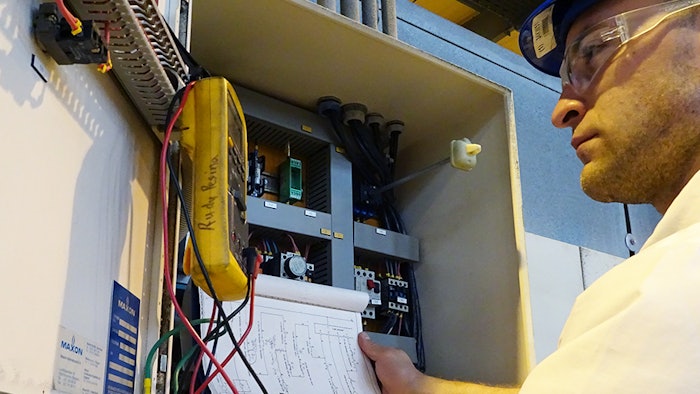 LOLITA, TX — Inteplast Group thought there was no better way to celebrate National Safety Month than to kick off its inaugural Manufacturing Maintenance Day. Head of the Group's Corporate Safety unit Dan Martino has planned several activities on June 27, when maintenance staff at the plastics manufacturer will get a genuine, company-wide nod of appreciation.
"Lean manufacturing practices should reward and continuously protect the staff members who are exposed to the highest safety risks — our maintenance professionals. This crafty crew fixes winders, extruders, and ventures beyond normal operating conditions. Their expertise is at the heart of manufacturing, allowing for successful start-ups and uninterrupted production," said Martino.
Four reasons why we need to celebrate all Maintenance Teams:
Their efforts are often taken for granted.
They're reliable. They come in early, stay late, and are under pressure to not only keep the lines running smoothly, but to repair them 24 hours a day when they fail.
They are exposed to nearly every hazard in the plant. From electrical, rotating equipment, slips/trips/falls, lacerations, etc. maintenance is at the forefront.   
They show us all how to be safe. At their best they represent adherence to safety guidelines and should always be a major focus group when it comes to safety training.
To help capture safety ideas and improvements particularly from the Maintenance Team, Martino and staff created and launched the company's interactive reporting system, HELP (Hazard Elimination Loss Prevention) in 2016. The program allows Inteplast colleagues across more than 40 plants in North America to report areas that need safety improvements and also to encourage coworkers who uphold Inteplast's safety culture.
Manufacturing Maintenance Day activities will include a lunch for all maintenance employees, special giveaways, a shirt celebrating Maintenance Day, and a fair share of safety information. There also will be safety PPE (personal protection equipment) available, as well as door prizes. Several safety supply vendors will also be on hand to share the latest and greatest in PPE for the maintenance team.