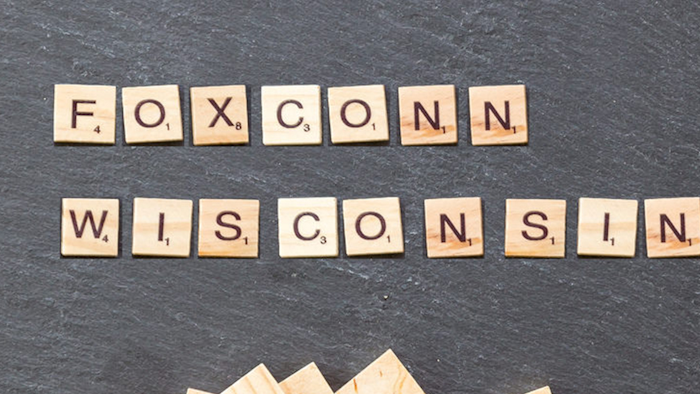 MILWAUKEE — Foxconn Technology Group and the University of Wisconsin-Milwaukee are launching an internship program that will send engineering students to the company's headquarters in Taiwan for a semester.
The program announced Thursday is designed to develop local talent for the company's planned manufacturing facility in southeast Wisconsin. Foxconn plans to make advanced liquid crystal display panels at the $10 billion complex being built in Mount Pleasant. The display panels are used in a variety of electronics projects, such as smartphones.
Five students from the university's College of Engineering and Applied Science will be selected this fall to go abroad, the university said. They will spend time in Mount Pleasant before going to Taiwan in February and will work on projects at one of the company's facilities there through June. Students will also study at the Chung Yuan Christian University during the internship program, taking classes in culture and language while working on applied research projects.
Students will get "a valuable hands-on international working experience and apply their learning in a real-world, global environment," Louis Woo, special assistant to Foxconn founder and CEO Terry Gou, said in prepared remarks.
Woo said UWM's strong engineering program, diverse student population and experience with international partnerships attracted the company.
The company will need thousands of engineers for its facility, Foxconn officials said. The internship program could be expanded to other universities and colleges in the state and the region, UWM and Foxconn officials said.
"We definitely want to grow it," said Brett Peters, dean of the UWM College of Engineering & Applied Science. "How big and how quickly is yet to be determined."
The Foxconn co-op program is the engineering college's second international internship program. Rockwell Automation started an internship program with the college in 2016 in partnership with Shanghai Jiao Tong University.