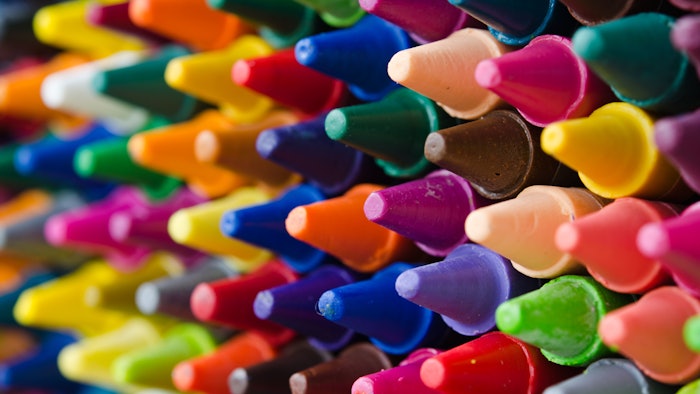 The accelerated advancement of technologies like 3-D printing, robotics and artificial intelligence welcomes a new realm of career possibilities in manufacturing for K-12 students. Discovery Education, the leading provider of digital content and professional development for K-12 classrooms and Arconic Foundation, the independently endowed philanthropic arm of Arconic, announced today the first-ever Manufacture Your Future Teacher Challenge. The program calls upon educators to inspire students in grades 3-12 to take the first step toward exploring and pursuing modern manufacturing careers.
Teachers working alone or in teams will create a video pitch and a written proposal for an in-school experience that will bring manufacturing careers to life for their students, and support them in exploring different career pathways in advanced manufacturing. The winner will receive a $5,000 grant to put the proposal into action at their school.
As manufacturing continues evolve and require new skill sets, employers are in need of qualified workers who are passionate about the industry. The Manufacture Your Future Teacher Challenge empowers educators to connect classroom-based STEM lessons to enriched, real-world career experiences so that students have opportunities to gain valuable workplace skills prior to graduation.
"Innovation is fundamental to manufacturing and this challenge aims to open students' eyes to the endless possibilities available to them in advanced manufacturing," said Arconic Foundation Vice President of Global Communications and Program Development Suzanne van de Raadt. "Teachers foster design thinking and creativity in the classroom that lends itself to innovation. We're proud to partner with a like-minded organization like Discovery Education to inspire next wave of future manufacturing leaders."
Written proposals from applicants must include the following:
A description of the proposed in-school experience;
A description of how a $5,000 grant would be used to implement the experience;
Information about the individuals who will plan and host the event;
A description of the intended student audience for the event;
A list of critical resources, including at least one Manufacture Your Future resource; and
An explanation of how the students will benefit from the experience, including how it will inspire them to explore different career pathways in advanced manufacturing.
"Learning experiences that encourage students to imagine unique solutions for their world outside the classroom are those that last a lifetime," said Discovery Education Vice President of Corporate Education Partnerships at Discovery Education Kristin Hirst. "The 'Manufacture Your Future' program embodies our mission to transform learning by partnering with a leading organization like Arconic."
In the fourth year of the program, the Arconic Foundation and Discovery Education escalate a collaborative effort to inspire the next generation of manufacturing leaders and innovators by introducing the teacher challenge. Through the Manufacture Your Future partnership, Arconic employees will also guide students through the development of 3D printed parts for commercial and space vehicles during a Virtual Field Trip on October 5 in honor of Manufacturing Day.
The Manufacture Your Future Teacher Challenge opens on June 18, 2018 and closes on October 19, 2018. To learn more, visit: manufactureyourfuture.com. For more information about Discovery Education's digital content and professional development services, visit discoveryeducation.com. Stay connected with Discovery Education on Facebook, Twitter and Instagram @DiscoveryEd.