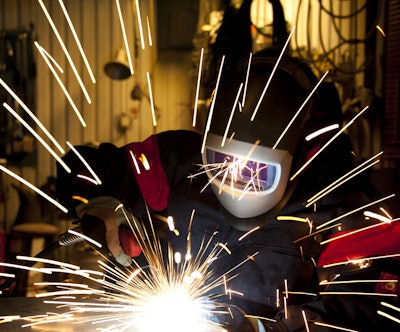 As the skills gap widens, manufacturers continue to try to make the industry appealing and welcoming to students who may one day join the workforce. The Science and Innovation Awards, in partnership with Manufacturing USA, America Makes, the United States Department of Defense, and others was announced Sept. 11 at IMTS in part to encourage more students to enthusiastically participate in industry.
The awards show will showcase students and educators who have made a splash in STEAM (science, technology, engineering, arts, and math). Two different awards will be given for individuals and teams. According to the show's website, "Winner(s) will be selected based on their leadership, collaboration, innovation, and impact in promoting manufacturing in their community, state, or across the U.S."
The Manufacturing Innovation Champion Award will be given to an educator or community leader. The Manufacturing Innovation Student Awards will be awarded in three categories: individual male, individual female, and team project. Entrants in the student category are open for students from grade six to graduate level students at any college or university.
Entries are being accepted now until Sunday, Sept. 23, 2018 at 11:59PM (ET). The inaugural awards will be shown on CBS this fall and tapped in Burbank, California on Saturday, November 10, 2018.
For more information, visit the show's site.