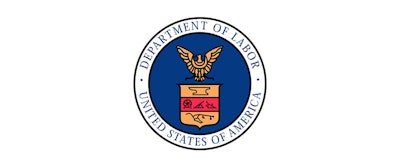 WINTER GARDEN, FL — KBL Buildings Inc.—based in Winter Garden, FL—will pay $111,197 in back wages to 100 employees after a U.S. Department of Labor Wage and Hour Division (WHD) investigation found that the metal framing construction company violated overtime and recordkeeping provisions of the Fair Labor Standards Act (FLSA).
WHD investigators determined that instead of paying employees overtime at time-and-one-half their regular rates when they worked more than 40 hours in a workweek as required, the employer paid employees their straight-time rates plus a flat $3 per overtime hour. The employer attempted to conceal the violation on the payroll by labeling the straight-time payment as travel, and the $3 per hour as per diem payments. KBL Buildings also failed to include the overtime in its payroll records, resulting in recordkeeping violations.
"This investigation shows the commitment by the Department of Labor to ensuring employees receive all the wages they have rightfully earned, and that employers compete on a level playing field," said Wage and Hour Division District Director Daniel White, in Jacksonville, Florida. "We encourage employers to contact the Wage and Hour Division with any questions they may have, and to use the wide variety of tools we offer to help them understand their obligations and to comply with the law."
For more information about the FLSA and other laws enforced by the Wage and Hour Division, contact the toll-free helpline at 866-4US-WAGE (487-9243). Employers who discover overtime or minimum wage violations may self-report and resolve those violations without litigation through the PAID program. Information is also available at https://www.dol.gov/whd/.